UFC-Que Choisir has just launched a new communication campaign, called #JeNeSuisPasUneData. As its name suggests, it aims to inform internet users about the use of their personal data by companies, especially social networks. We explain how everything works.
Today, it's almost universally accepted that surfing the Internet means handing over some of your personal data to the companies you meet there. If the European GDPR has tried to protect Internet users from abuses in this area, it must be admitted that its limits have already been reached, not to mention the fact that many users are simply not aware of their rights in this area.
It is from this observation that the idea of ​​a new communication campaign at UFC-Que Choisir, called #JeNeSuisPasUneData, was born. The consumer protection association, which is heavily involved in privacy protection issues, wants to give Internet users power over their personal data. This includes a page that greatly facilitates the process.
On the same topic – Free, SFR: UFC Que Choisir protests carrier price hikes
How to find out what data networks collect about you
For this, UFC-Que Choisir has set up a brand new platform: respectemesdatas.fr. This allows, among other things, to better understand what data is collected by the most popular social networks: Facebook, Twitter, Instagram, TikTok, etc. Indeed, you should know that all platforms allow access to all data collected about you. UFC-Que Choisir makes watching them much easier. Here's how:
The meeting in this connection
Click on Analyze your data
Select social network according to your choice. Here we will select Facebook
Follow the method shown by the social network for it recover the file of your data
Once the file is downloaded, go toAnalysis module UFC-Que Choisir
Drop the file into the space indicated
Click on the button Explore your data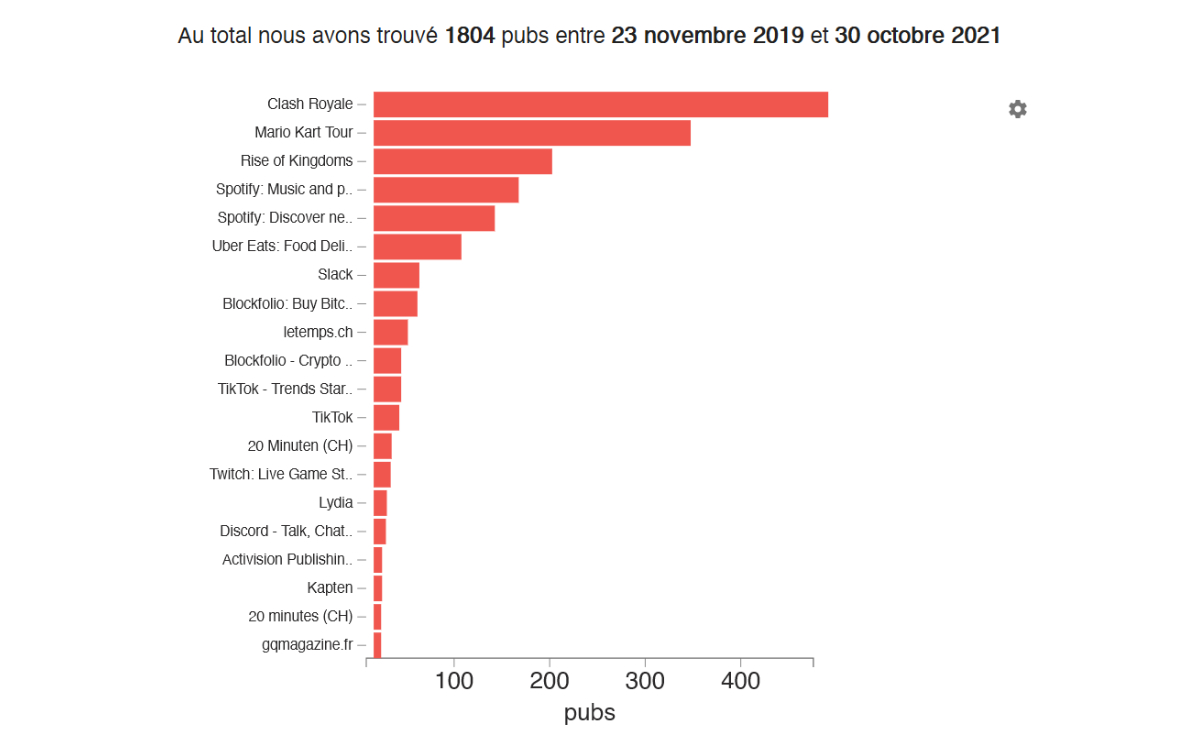 The page then displays some graphics that allow you to better visualize the data that Facebook or any other social network holds on you, and especially its use. Then you will be able to know what activities are followed, what ads are sent to you and even the centers of interest that come from your profile.
On the same topic – UFC-Que Choisir files a complaint against 12 French banks which refuse to refund the fraud
How to delete or prevent the use of your personal data
If this tool is already very useful in itself, UFC-Que Choisir has not stopped and offered Internet users a simplified method to protect their rights in terms of protecting their privacy. Indeed, GDPR allows any user to ask any company to provide or even delete data collected about them.
However, the process is not easy. That's where UFC-Que Choisir comes in, with a form that can be filled out in just a few minutes. Here is the procedure to follow:
The meeting in this connection
Click on Exercise your rights
insert Company name for which you wish to apply
Select request type that you want to do from the drop-down menu
Write yours last name, first name and identifier in the company if you have one
The site will then generate a standard email
Write yours mailing address in the dedicated field
Click on the button I send the email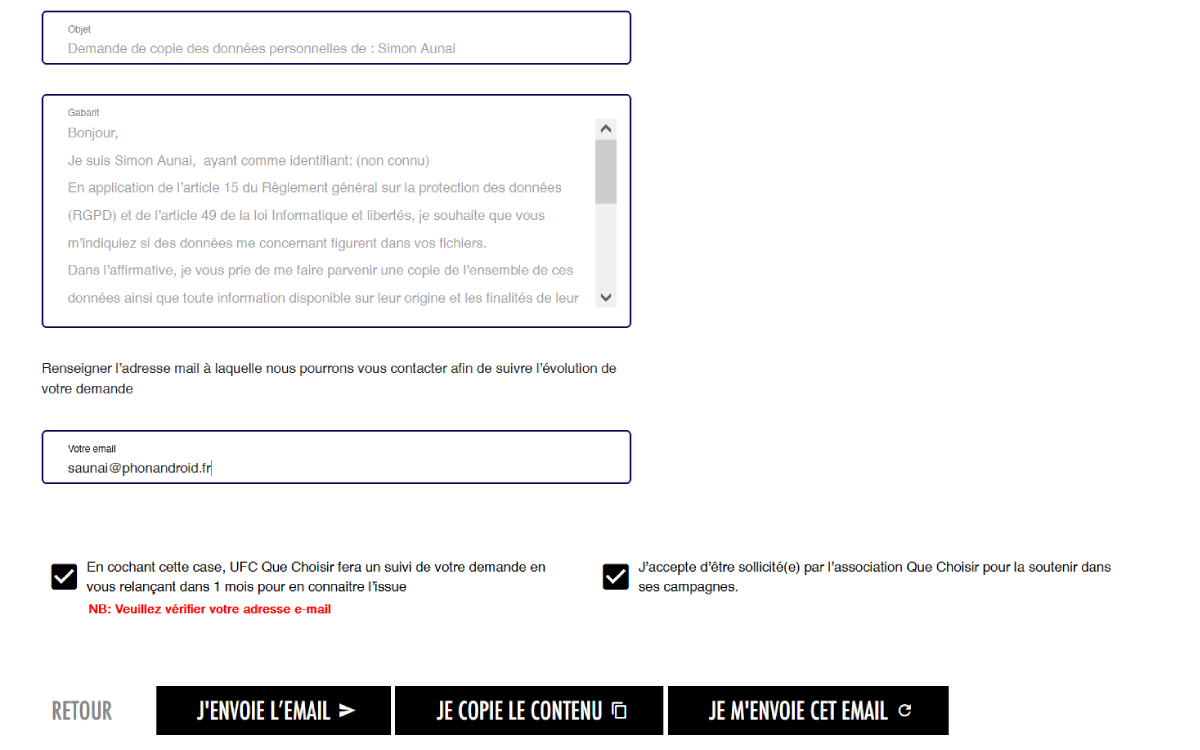 "Internet giants have created data from us, but this is not one fatality. ", declares Alain Bazot, president of UFC-Que Choisir. "Today, it's time to change the trend, to react by regaining control of our personal data. We have rights, let's exercise them. »