The French Ski School, a key player in the snowy mountain environment, and French press group EBRA aim to provide information and book stays and activities through a simplified customer journey. The creation of the most complete national all-season mountain offer in terms of information and services is the ambition of the alliance between these two players, mountain environment specialists.
Thus, the site mon-stay-in-the-mountain.com wants to take a new step in 2022-2023: to become a booking platform for all-season stays and mountain activities and one educational and informative platform. It will maintain its original service offering designed by esf: booking ski passes, equipment rental, lessons, accommodation, transport, etc. But it will also grow rich AND gROW thanks to the EBRA group through a unique editorial dimension that allows visitors to prepare for their stay in the mountains and learn about their destination (live supply of mountain news, complete description of resorts, activities to be practiced there, magazines, weather in a version 1…). This quality editorial offer will be supported by a dedicated editorial team (4 permanent people and freelancers) thanks to mountain knowledge and the editorial excellence of Dauphine Libere.
It will be accessible directly on the Internet, but also through its pages nine EBRA group titles (representing a total audience of 14 million visits per day) and from the press or other partner sites. So there are two big names, experts and specialists of the mountain environment combining their skills and knowledge to contribute to the impact of our massifs: esf, a key player in our mountains since 1945, and the EBRA group, at the heart. of news and mountain life for almost 20 years, will work together and put their expertise to the benefit of those who want to rediscover the mountains. Their legitimacy and experience thus mark the arrival in the network of a big player with big ambitions aiming 5 years turnover 40 million euros. The launch of the new version of my stay-on-the-mountain is scheduled for the end of November. At a time when the main international or national players are showing their ambitions in mountain tourism, with the risk of dependence on different players of the sector or the usurious discounts of commissions, ESF AND the EBRA group undertake to offer local players an alternative solution, to date, the most complete in the market, with reduced commission fees.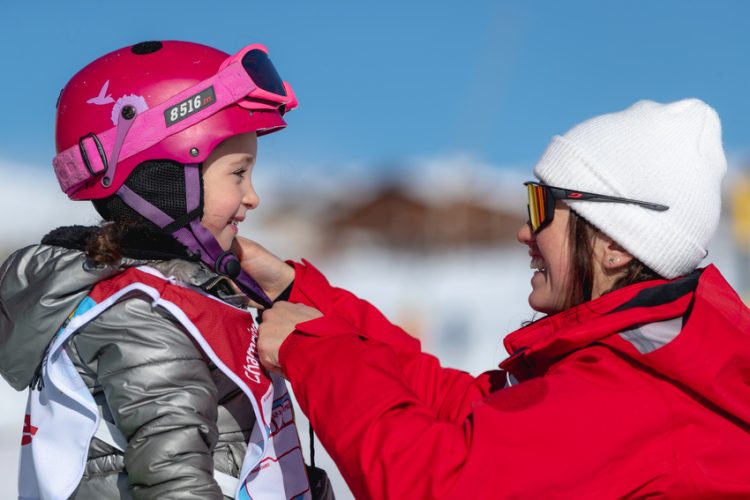 Rely on the single market in France for ESFs
20 years ago, IT IS F was a forerunner and initiated, throughout the territory, selling her ski lessons online. It is on the strength of this experience that ESF created in 2018 the marketplace dedicated to ESF Mountain, which will remain the property of ESF through their national merger, SNMSFbut will be directly accessible to the general public through the website mon-sejour-en-montagne.com owned by the EBRA group AND SNMSF. It is present in white label with many institutional actors (local authorities, collective promotion organizations, tourist offices, etc.) and facilitates the customer's journey: the purchase on a single platform of his ski lessons, his ski lifts skiing, equipment rental. more than 400 stores or booking accommodation and transport. Based on strong principles such as a fair offer, offered in a short circuit with transparency, it allows you to prepare your stay in advance and compose a 100% personalized party. Beyond the practicality and time saving it offers, it is also and above all co-constructed with mountain players to federate and unite these professionals, summer and winter: each one gains visibility, offers its own conditions. fees and pays only a reduced commission (less than 3.5% in all cases). The objective is that facilitate access to the mountainfrom support professionals who work there on a daily basis and, in general, expansion of territories making customers aware of a responsible and committed tourism. For the 2021-2022 season, the market recorded 142 million euros turnover and closeone million records in all its distribution channels.
Rely on the most mountainous daily
Press group WBRAN hold 9 daily headlines in the east of France which Dauphine Libere which is the first mountain media in France and which also has a magazine publishing service (Ski Chrono and Outlines) with a national audience with an online version, whose editorial skills will be the driving force for mon-séjour- en-montagne. The development of this portal is part of the diversification strategy of the EBRA group, which relies on a 360° view topics including content, services and events. It is in line with the digital change initiated by the group in 2017, prioritizing for all its titles digital formats (web, mobile, etc.): all readers find every day continuously and first in digital, all articles presented by journalists. Some of these articles are published the next day in regional daily newspapers.