Virtual private networks keep you safe online, but they can also help you save money. Discover our tips!


Content created and provided by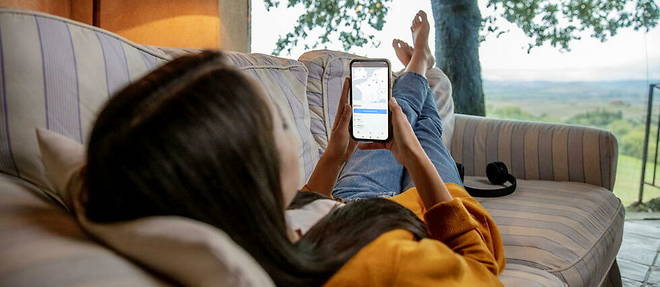 PWhen it comes to booking a hotel room or buying that new smartphone we've been wanting so much, the Internet makes our lives easier. However, it's not always easy to access the best deals because some prices change according to your browsing habits. Among the tips to follow to optimize your budget,a VPN can help you save a lot of money : Here's how.
How are online prices affected?
When shopping online, the prices of the products and services you are looking for may change over time. For example, you view a pair of shoes on a shopping site, then close the site without finalizing your order. Next time, you notice that the price of the same product has increased. This technique is called dynamic pricing and is used by many online stores to get you to buy quickly.
Charges may also vary depending on the country you are connecting from. Indeed, the prices applied are often adjusted according to the purchasing power of the target country. As a result, some destinations enjoy lower fares than others. For example, the price of a plane ticket booked from Argentina can be significantly reduced compared to the same flight booked in England.
To get the best deals wherever you are, get a VPN and get rid of your online activities being tracked. Take advantage of NordVPN's limited time offer and keep your browsing habits to yourself.
What is a VPN used for?
A VPN, or Virtual Private Network, encrypts your online activity to prevent advertisers from tracking what you do online. This cyber security tool works as an encrypted tunnel between your device and the web server. It adds a strong layer of encryption that secures your connection and keeps your information safe from prying eyes.
A VPN also allows you to change your virtual location and connect from anywhere on the planet. With several thousand powerful servers distributed around the world, NordVPN offers you the opportunity to connect to the destination of your choice and take advantage of the most favorable offers.
Finally, the built-in Threat Protection feature eliminates intrusive ads and trackers that can collect your data and track you from website to website. It also helps you avoid dangerous websites by automatically blocking access to domains known to host malware.
Save money all year round
At a time when purchasing power is under threat, a little savings never goes a long way. NordVPN offers a deep discount so you can enjoy online privacy for less while saving on purchases all year long.
A VPN helps secure your connection by protecting you against cyber attacks and data leaks. In addition, you will be able to access all your favorite content wherever you are and share files remotely safely thanks to the integrated Mesh Network functionality.
By taking this limited-time offer, you save on the NordVPN subscription and get 3 extra months for free: a good plan you can't refuse!