On October 21, 2019, Bloomberg published an article suggesting that "Apple's smart glasses could make 2020 the year of augmented reality". Since then, we've been treated to plenty of leaks and rumors about the Cupertino giant entering the market for virtual, augmented and mixed reality devices. However, 2020 was not the year of AR for Apple, nor was 2021, and apparently neither was 2022…
And of course that's frustrating, after all, Apple has an edge on its hands that companies like Meta, Pico, and Microsoft don't:iPhone. And given the history of the development of products like the Apple Watch, the company seems to me to be one of the few with a real chance to introduce truly functional standalone smart glasses.
Moreover, Apple is probably the company that develops the most consumer AR applications or markets third-party AR applications on its devices. As a result, it has an ecosystem of apps ready to work with its AR devices right out of the box. Moreover, high prices have never stopped Apple from announcing a device, even when it has to.
Finally, the company is run by someone who has already made it known that AR is the next big thing. Last September, Apple CEO Tim Cook said that augmented reality was a "deep technology"Capable of affecting everything. More than that, it should also replace the iPhone within 10 years.
So why haven't Apple glasses been released yet?
Apple has been working on its mixed reality device since 2015. Since then, the company has assembled around 2,000 employees into a team known as the Technology Development Group (TDG). Mark Gurman, Apple expert i Bloombergrevealed in May that TDG is working on two specific glasses devices: a standalone one for AR (codenamed N421) and an augmented reality device (codenamed N301).
Although this is not new, the fact is that one depends on the outcome of the other to happen. In this case, Apple Glass will not become a reality until several years after the release of Reality One and Reality Pro – as Apple's mixed reality or augmented reality devices are called.
Ok, so why haven't Apple's mixed reality glasses been released yet?
According to TDG insiders, engineers are facing three major difficulties that would make it impossible to launch Apple's XR glasses. Content, camera sophistication and component overheating.
To better understand the implications of these issues, I spoke with Anna Carolina Queiroz, a researcher at Stanford University's Virtual Human Interaction Lab. According to her, despite all the progress made in this field in recent years, there is still much to do to get more comfortable and user-friendly MR devices. Even for companies like Apple, achieving high standards in design, usability and usability can take time:
There are still limitations regarding the lens' field of view, markerless image recognition, and lag time (which often depends on an Internet connection). Most likely, Apple will release its devices when it strikes a balance between those factors that bring an easy-to-use experience related to the user's daily habits.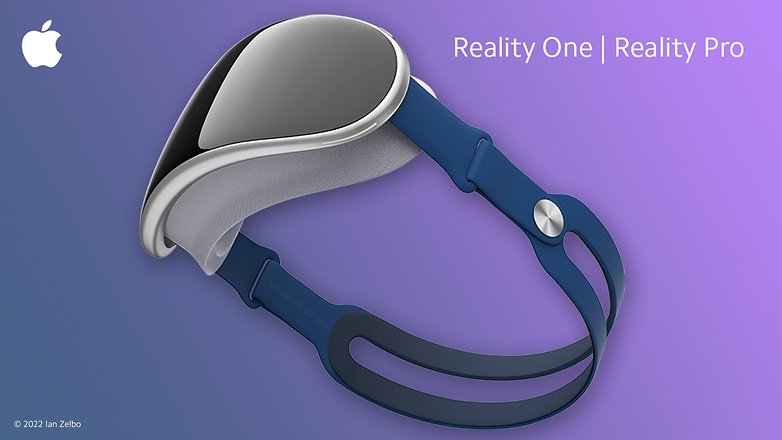 And if the challenges in the field of hardware development were not already worrying factors, the topic of "content" has been debated for quite some time when talking about devices such as VR, AR and RM. In this sense, one of the most interesting observations on this topic comes in my opinion from Paolo Pescatore, technology analyst at PP Foresight.
In an interview with MarketWatchhe states that the VR and AR market "wanders like a solution looking for a problem. In other words, despite the various use cases around the technology, it still lacks real traction.
So we need more than a new product to use FaceTime. And while some experts point to the lack of a so-called "killer app," Anna Carolina believes the solution goes beyond a simple disruptive app to circumvent the problem of mixed reality content.
In the researcher's opinion, communication devices, such as VR, AR and MR, must be easy to use and have multiple uses to maintain sustainable use and justify the investment:
What happens is that developing good quality apps for VR, AR and MR is expensive and time consuming. A multidisciplinary team is required, consisting of VR developers, 3D designers, screenwriters, video editors, and video, sound, and interaction producers, among others. Although the market for VR/AR/MR applications has grown significantly over the past two years, it still needs to grow to drive sustainable use and adoption.
And so, when should Apple Glass finally come out?
On the market since 2015,Apple Watch it accounted for 9% of Apple's product sales in the last fiscal year. After it was announced, the device quickly became one of the best-selling smartwatches on the market. iPhones are still among the best-selling smartphones every year, and iPads unquestionably dominate the tablet market.
Either way, Apple has a very strong track record in products and software, and the company's entry into the AR/VR hardware space is highly anticipated.
However, unlike some manufacturers in the industry, Apple is not used to developing products "on the fly". Therefore, despite the hype, Queiroz believes that the company will first fix some optical, design and usability issues before the XR headphones are officially launched:
It is expected that Apple will take a step forward in the evolution of these aspects. Also, stronger integration between AR/VR/MR devices and other devices we use every day, such as computers, smartphones and smartwatches, is expected. This integration is still weak, and Apple is expected to strengthen it, turning RM devices into an intuitive and simple extension of what we already use every day.
Moreover, although Apple has not commented on the subject, market analysts and VR experts expect the Reality One and Reality Pro devices to be officially announced during WWDC 2023 in June. The idea is that the models will be produced over time the first half of next year and that they will be available for purchase immediately after launch.
However, contrary to any 2019 expectations, Make Gurman says that Apple Glass may not be announced until the end of the decade. The Stanford University researcher supports this hypothesis, as she believes that although the development of these devices can be done independently, it is expected that the devices will merge into one later in development, as we are seeing happen with Meta's products:
Meta Quest Pro is an attempt to do this by using the transparent color system – meaning you can quickly switch from VR to AR. However, Meta Quest Pro's integration has resulted in drawbacks for VR and AR experiences. Since the device does not completely block peripheral vision, there are some concerns when used in VR mode. While viewing the world through cameras in AR mode, the delay between body movement and the displayed image causes discomfort. Apple is likely working to fix these issues and is likely to release a mixed reality device that merges AR and VR. But Apple probably won't until it has achieved a level of convenience and usability that matches other Apple products.
Of course, Apple's augmented reality devices haven't seen the light of day yet because they're not usable, no matter how many years they've been in development… Even if that hasn't been a problem so far for companies investing in it area. Google did it in 2013, Microsoft has been doing it for seven years, and Meta is the latest member of this group…
In summary, although I consider myself an early adopter, when I read reviews of Meta Quest Pro like Alan Truly for digital trends, I can clearly see why Apple is taking its time to enter this market. If a device designed to facilitate everyday tasks like the Meta Quest Pro doesn't offer functions as simple as uploading an image, we have a serious problem with the concept of that product, don't we?