This weekend in Barcelona there are many shows and New Year's Eve parties. Selection of events not to be missed between November 25 and 27.
Poblenou Open Night
The entire neighborhood opens its doors this Friday, November 25 from 7pm to midnight for the ninth edition of Open Night in Poblenou. In the program, five hours of activities to discover one of the most cultural and creative neighborhoods of Barcelona.More than sixty spaces such as art galleries, artist studios, shops or even concert halls participate in this event, with exhibitions, workshops, concerts or even performances. All for free.
Dates and times : Friday, November 25 from 7pm to midnight
PRICE : free
Address : Poblenou district
More information on event website.
Musical in French
Peace, love and disco, performed by the So Musical troupe, returns this Saturday, November 26 in Barcelona. Immerse yourself in the heart of the 70s and let yourself be carried away by the story of three opposite sisters who are forced to take over their parents' store "Le Bazar des Dames".
Will they have to give up their dreams for this? Finding true love for one, living in a hippie community for the other, becoming a disco star for the latter… conflicting ambitions they pursue alongside their activity. So come and discover the new adventures of the So Musical troupe, a journey through time you won't soon forget!
Dates and times : Saturday, November 26 at 8:00 p.m.
PRICE : €17, to reserve by clicking here
Address : Sants Teatre, C/ d'Antoni de Capmany, 72, 08014 Barcelona (metro Plaça de Sants)
Sant Andreu in celebration
Esclat Andreuenc kicks off the biggest party in the neighborhood this Friday, November 25 with a huge gathering of popular culture entities, giants and devils at the helm. Traditional shows are on the program for these 15 days of celebrations in the neighborhood, as well as lunch and popular concerts.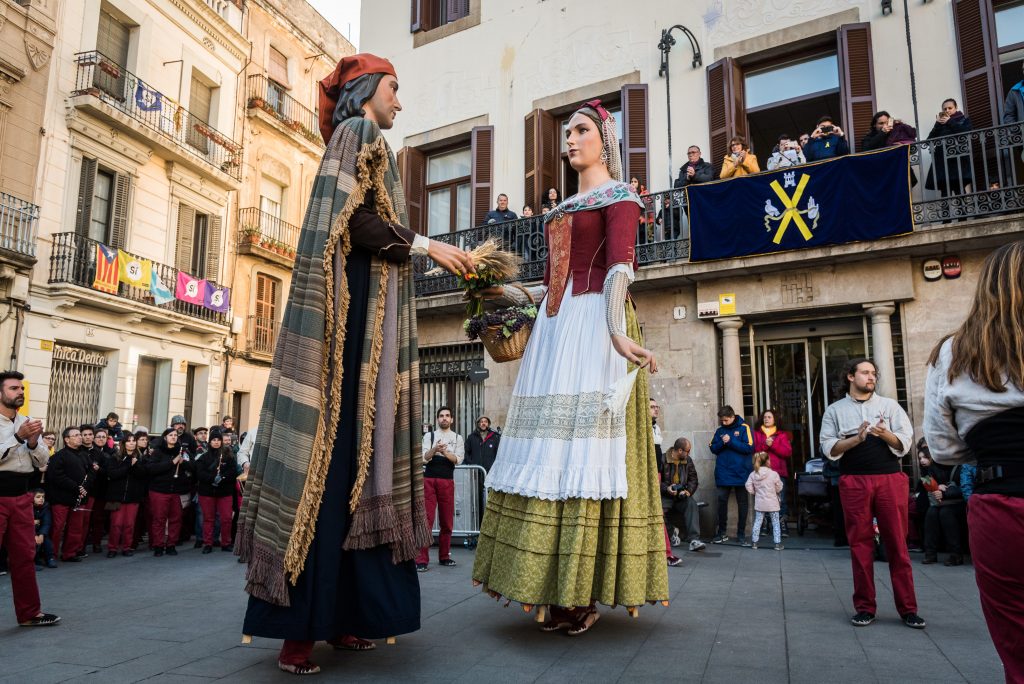 Sardana dances, correfoces, exhibitions that bring back the history of the district or even chocolate tastings, don't miss the last Festa Major of the year in Barcelona!
Dates and times : from November 25 to December 8
PRICE : free
Address : district of Sant Andreu
Christmas Sant Jordi
This book fair is the winter echo of the famous Sant Jordi festival, the book festival in April. In the large spaces of the former Estrella Damnn brewery, not far from the Sagrada Familia, book stands, performances, concerts and author signings will mark the weekend. Relaxing atmosphere for all book lovers and small local events.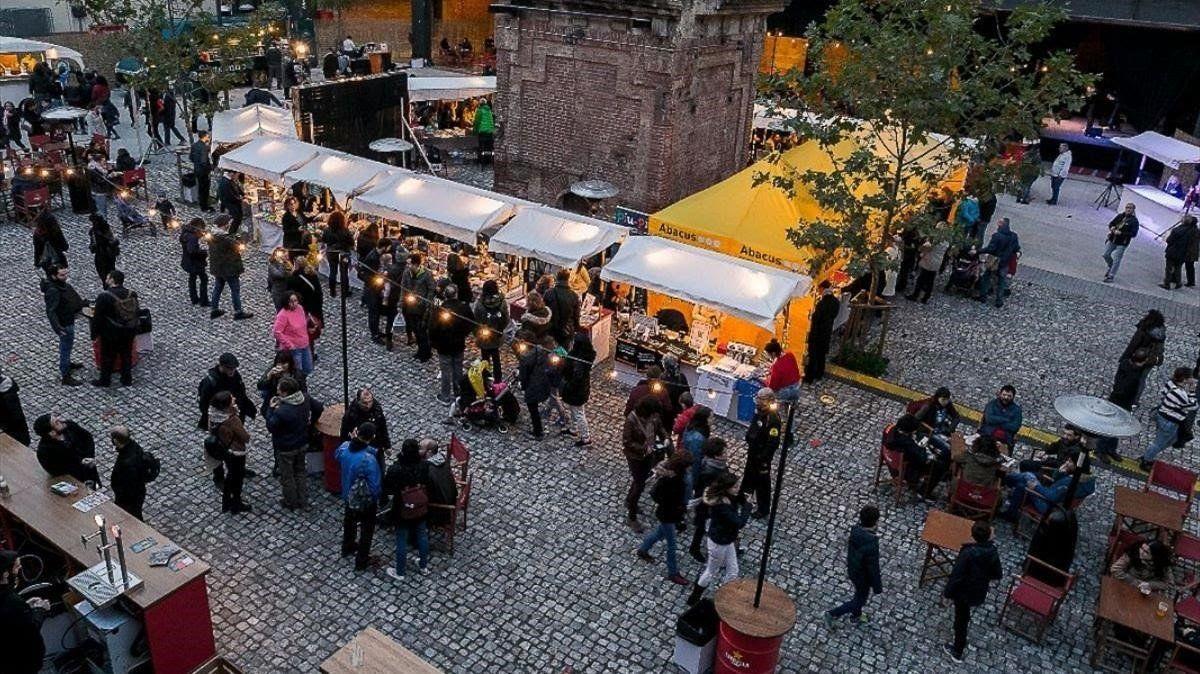 Dates and times : Saturday November 26 from 11am to 8pm and Sunday November 27 from 11am to 5.30pm.
PRICE : free access, pre-registration at the organizer's website.
Address : Carrer del Rossello, 515, 08025 Barcelona
Barcelona at the time of flamenco
The Flamenco (In)fusion Festival celebrates its 20th anniversary in the Besos neighborhood of el Maresme. During its two decades of existence, leading artists such as Carles Benavent, Montse Cortés and the international star Rosalia have participated.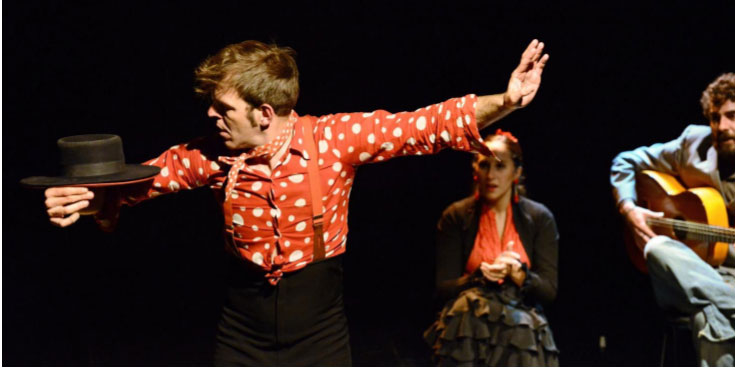 This year, in the festival program: concerts, dances, workshops, street performances, round table and an exhibition that will take visitors on a journey through the origins of flamenco in Besos i el Maresme. In addition, the county civic center hosts the photo exhibition, "V(in)t anys", a compilation in images of the 20th anniversary of the festival.
Dates and times : daily until Wednesday 30 November 2022, times to be consulted event website.
PRICE : between 0 and 5 € depending on the activities.
Address : various places within the Besos district, to be consulted here.
Gastronomy at the height of its art
It is in the world of Picasso's second wife that the restaurant Jacqueline takes its customers. The decor is inspired by art nouveau and the cocktail menu, portraits of the woman named Jacqueline. Therefore, we happily immerse ourselves in a timeless world, located a stone's throw from Passeig de Gràcia. Chic obliges. The waiters are dressed to the nines, with a colored jacket to give it a little 50s twist.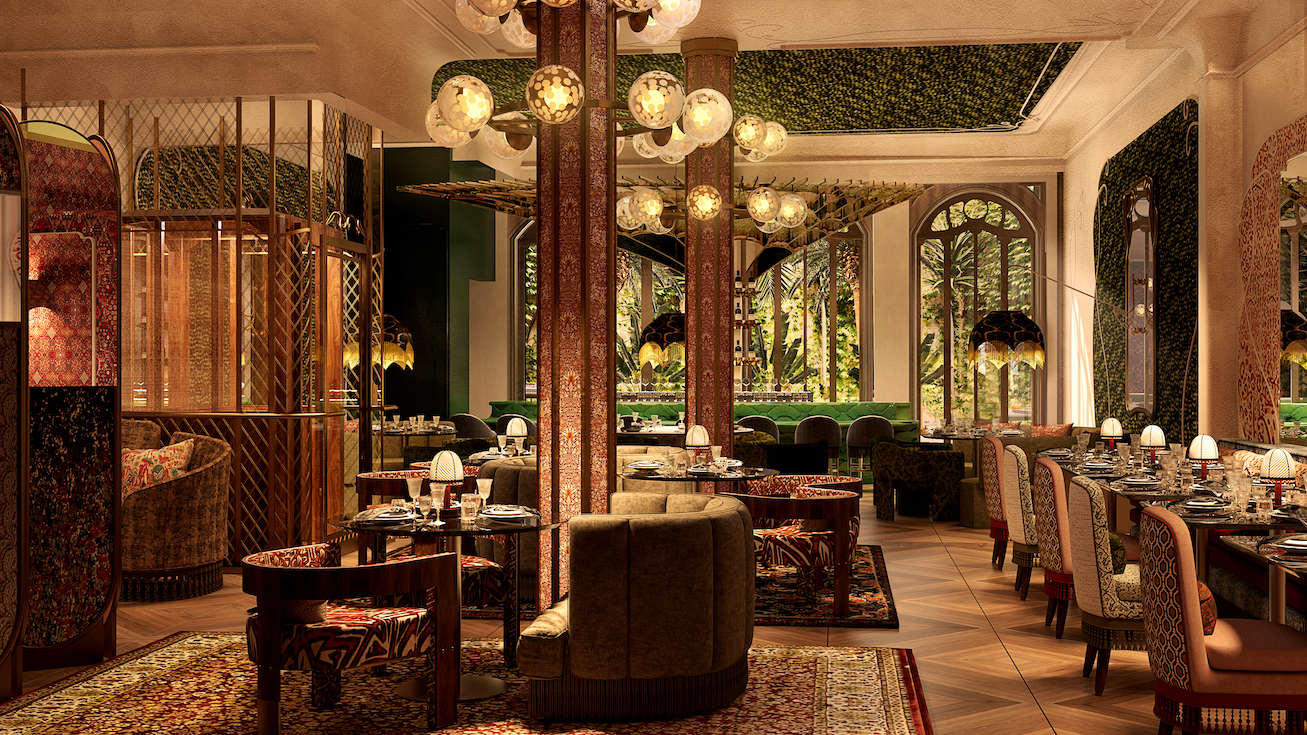 And on the plate, it's a whole range that goes from appetizers through fish, meat and dessert. At Jacqueline, everything is art. From the walls to the flavors. And while the art comes into its own, a supper club room offers late-night music in the basement. Next year, a third room will open with a champagne bar and flower-based cocktails. Welcome to the world of the Spanish Cubist painter's muse.
Dates and times : Wednesday to Sunday, 7.30pm to 2.30am.
PRICE : around €60 for the menu, €70 with drinks
Address : C/ d'Enric Granados, 66, 08008 Barcelona
And why not…
Sound and light show at Sant Pau Hospital
For Christmas, the modernist neighborhood of Sant Pau in Barcelona becomes a magical space, full of lights and colors, to be enjoyed with the family. From November 22 to January 15, this unique place will take on a host of lights and colors to delve into the mysteries of the cosmos: galaxies, stars and planets. More information at our article.
Studio Harcourt's legendary show at the Mandarin Hotel
Celebrities The Parisian studio is moving to Barcelona to offer its exclusive portraits only until Sunday, November 27. Established by Cosette Harcourt in 1934, the studio was able to prto preserve and cultivate the values ​​that have forged his success and its reputation: demand for excellence, respect for aesthetics, French elegance and the art of take many Parisians. Studio Harcourt's aesthetic takes its heritage from the fascinating roots of the golden age of black and white French cinema. Information and reservations at ORIENTAL MANDARIN, Monica Homedes: + 34 93 15188 88 – [email protected]
Comprehensive exhibition on the works of Dali
Come and discover the painter's most unknown futuristic art. An exploration of his work through several interactive rooms, where the visitor discovers his most important creations, combining artificial intelligence, holograms and virtual reality. Every day except Tuesday, from 10:30 to 21:30. More information on event website.
Solidarity Christmas market
Taking advantage of the proximity of the Christmas holidays, the Solidarity Christmas Market is held at Casa Capell, where you can find gift ideas for decoration and various products for the Christmas holidays. All profits from the Solidarity Christmas Market are allocated to the Enriqueta Villavecchia Foundation's care programs for children with cancer or other serious illnesses and to support their families. More information on the organizer's website.
Art like you've never seen it before
Resin, glass, natural stone and paint works…a unique combination for a spectacular result. Milena Boronini is currently exhibiting in Barcelona 9 unpublished and impressive paintings for their originality. Abstract representations of nature, memories of places known to the artist or of the world around us, do not miss this completely imperfect exhibition that will take you on a journey through time and space, at Nass Brunch restaurant (Avinguda Diagonal, 93, 08019 Barcelona). More information on artist website.