Pico is a Chinese startup specializing in the production of VR headsets for businesses. The firm was acquired by ByteDance, the owner of TikTok.
Oculus (soon Meta) and HTC are the leaders in VR headsets for both individuals and businesses. But another producer, Pico, has also entered the fray with its own VR headset. especially for businesses. This is a Chinese startup that has quickly gained popularity due to its affordable and easy-to-use products.
It was recently acquired by ByteDance, the owner of the social entertainment network TikTok. This did not hinder its production, but rather made it more competitive against the competition. In this file we will examine the company, its products and its possible advantages.
About Pico
Pico or Pico Interactive is a Chinese company founded in 2015 in Beijing which mainly focuses on VR technology. Rather, it specializes in VR headsets for businesses. Thus, after only 4 years of production, the firm already covers more than 40 Chinese cities. In the same year, she received other clients from Japan and North America.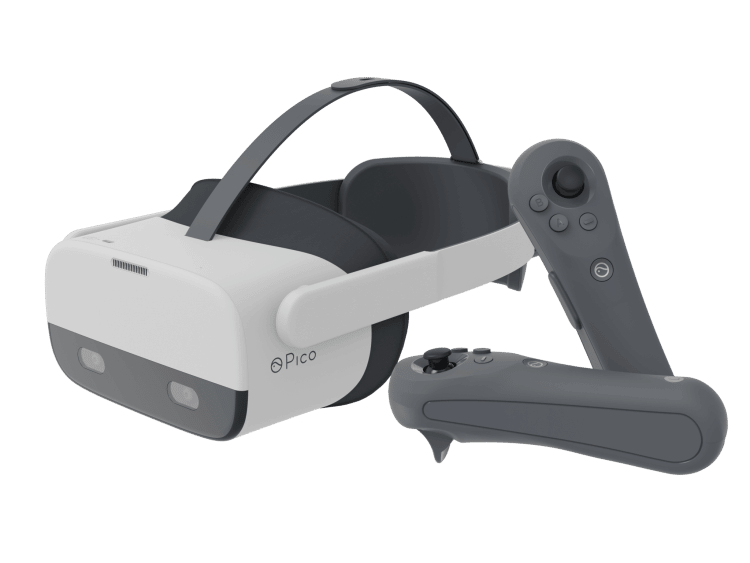 Often compared to Oculus, the Pico VR headset is increasingly popular. In 2021, the year of the helmet's release Neo 3 Prothe company won the title of the world's third largest manufacturer of VR headsets. The figures confirmed this with an increase of 44.7% compared to the previous year.
However, a turning point has marked its history, is its acquisition by ByteDance. This came after a tug of war between TikTok's owner and Tencent, another major Chinese tech firm.
Recent acquisition by ByteDance
ByteDance's acquisition of Pico was confirmed in an internal letter to August 2021. The purchase price amounted to 9 billion yuan, or about 1.39 billion dollars. However, the takeover did not have a major impact on its business. However, this event also marked the history of ByteDance which immediately launched into virtual reality technology.
Indeed, the VR universe started gaining momentum in China just before the Covid-19 crisis. VIVE and iQYI have rubbed shoulders with Pico in the sector industry. The success of the VR industry took off so much that it experienced exponential growth just before the crisis. This made it possible to pull out a fairly significant figure of 39.8 billion yuan for VR terminals in 2019 compared to only 1.17 billion yuan last year.
Studies show an optimistic future for this technology claiming a valuation of 105 billion yuan in 2023. Despite this, other Chinese technology giants such as Alibaba and Tencent, in short ERROR Chinese rushed to the area. For now, ByteDance's recent acquisition of Pico only makes it stronger.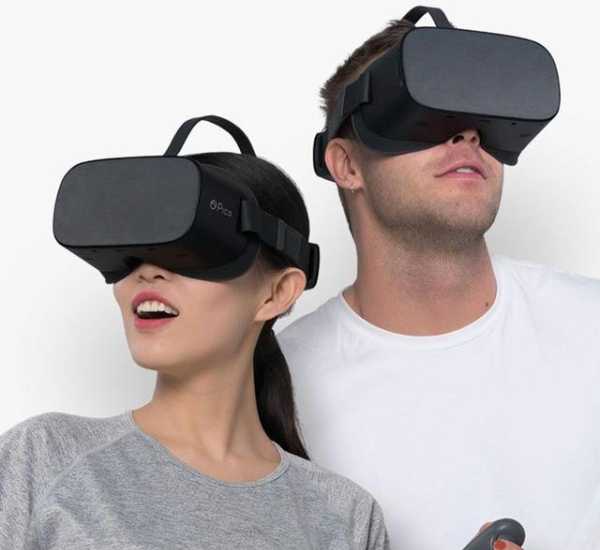 What about its production?
As already mentioned at the beginning of this article, Pico specializes in the production of VR headset for business. It has dug a lot into this place that now offers a wide range of helmets including Enterprise Pico G2 4K AND Pico Neo 3 Pro Eye. On the market, the Pico VR headset is significantly different from Oculus's. Not to mention the cost more affordablethe VR headset produced by the startup is more easy to use.
What sets it apart from its competitors is mainly because the Pico VR headset offers a better choice for businesses. In addition, they do not seek no facebook account, unlike Oculus. Only, they are not sold directly to end users, their purchase must go through the company. Moreover, we do not know if we will later have to open a TikTok account to be able to use it, given the anti-competitive policy of the big tech firms.
Financially, the Pico VR headset is the most affordable on the market. While not for everyone, these VR headsets are a reasonable choice for a better immersive experience.
Pico: great potential for VR headsets
Pico started in China a few years ago, and quickly expanded production overseas. This is explained by the increasing demand for VR devices worldwide to respond to needs consumers. By consumers, we mean here individuals and businesses.
of VR games and comprehensive entertainment programs in the metaverse imply the need for an emerging market for this sector. That's why the Pico VR headset is designed to be easier to use. For example, not all Pico helmets are strapped. Some work without having no need for cables or specific software.
Despite their different specifications, the Pico VR headset has great potential in terms of VR technology.
What are the specs of the Pico VR headset?
Being a manufacturer of VR headsets, special attention should be paid to the products, especially their specifications. The Pico VR headset has a number of specifications including storage capacity, device autonomy, maintenance, etc. We will see the details in the following paragraphs:
Pico VR headset storage capacity
Storage capacity for one Pico VR headset depends on the model. For example, the G2 4K has 64GB of ROM storage while the G2 4K Enterprise has 128GB. As for the Neo 3 Pro and Neo 3 Pro Eye headphones, each model has a storage capacity of 256 GB. The Pico 4 has either 128GB or 256GB of storage capacity.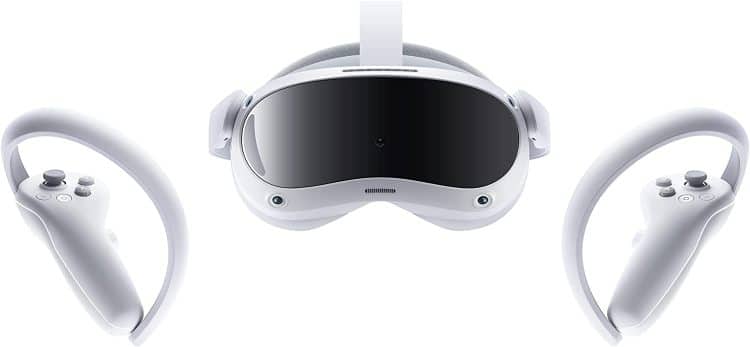 Is the Pico VR headset standalone?
To use a Pico VR headset, you don't need a computer or other smart device. This type of VR headset works independently. However, to cope with PC VR content on broadcastshould a wireless and wired connections.
How are the controllers?
Of course, the Pico VR headset comes with a controller. However, each model has its own controller. For example, every model in the G2 4K range is available with a pair of controllers 3 DoF. On the other hand, the VR headset Neo 3 Pro and Neo 3 Pro Eye come with two controllers 6 DoF. In addition, the 6DoF function is also supported by Pico 4 controllers.
Easy maintenance
Here we are not talking about the maintenance of the helmet as a computer device. It is rather the cleaning of her hull. So, for this, it is enough to wipe it with a cloth.
Will there be a bright future for Pico in the VR industry?
Judging by the numbers, it is believed that Pico will have a bright future in its industry. the number ofcompanies adopting the metaverse continues to grow. Furthermore, the demands are sure to increase given the price of the Pico VR headset and its features.
On the other hand, it would be possible to dig into equipment for individuals. Such diversification can only increase circulation. It also represents a certain way of working for brand visibility to face the competition. Who knows, Pico will be able to integrate on top of the best suppliers of equipment to use in the metaverse.