On November 22, 2007, the iPhone 2G was released in France. Apple will shake up the telecom and its leader, Nokia, but also change the web, freed from the computer. 15 years later, in a world where web access is mostly done by smartphones, what has been the mobile's contribution to the internet?
Despite initial experiences around WAP (Wireless Application Protocol) and iMode – imported from Japan by Bouygues Telecom – it was only born with the first mobile iPhone. Offering a real HTML Internet browser, a 2G GPRS connection (soon to be replaced by 3G with the next model), the Cupertino company's terminal has made the idea of ​​consulting pages from smartphones plausible.
So how did the iPhone free the Internet from computers and change its face?


Évolution des iPhones en 15 ans
From click to touch, the touchscreen revolution
Before the iPhone, web browsing was done with a mouse and clicks on desktop and laptop computers. Browsing experiences on touch interfaces with so-called resistive screens – especially interactive terminals in public places – are quite poor in terms of responsiveness and possibility. In most mobile phones (especially the Blackberry of the time) the stylus and physical keyboard are still mainly used and create many limitations.
One of the revolutions of the iPhone 2G lies in its capacitive screen and multi-touch technology. Navigation is by touch, not pressure. The screen has an electrically charged grid that interacts with the electrical energy of the human body, which is also a conductor. Modifying the electric field created by finger contact and calculating its position on the screen allows the iPhone to perform the required action. Without pressure, the capacitance also allows "multi-touch" by detecting the position of different simultaneous contacts on the screen.
This also allows Apple to offer a virtual keyboard unlike smartphones of the time. But above all, even if the entire screen is not yet sensitive to touch, to provide a much smoother browsing experience on a 3.5-inch screen, a size much higher than the standards of the time.
15 years later, the Internet is now consumed primarily through its tactile interactions, and these gestures that guide web discovery have become reflexes: tap (the basic interaction of touching the screen), pinch (to zoom in or out, for example), drag or swipe (to slide windows), swipe (to navigate horizontally), scroll (to navigate vertically), swipe (to navigate in all directions, for example on a map) or even long or hard presses latest (See "Android" gestures" on Material design here).


Les différentes gestures sur mobile
From landscape to portrait (and selfie…), a new way of seeing the world
The iPhone 2 is not yet equipped with a front camera, but it has a 2 megapixel rear camera which has a fixed focus. However, the smartphone will quickly impose itself on taking photos and videos. Proof of its ability to transform a sector, in 10 years, between 2010 and 2020, camera sales have gone from 120 million to 9 million worldwide, ie. drop of more than 90%.
Dominant in capturing and consuming images and videos, mobile phone, held 94% of the time vertical, imposes the "high" format (also more suitable for close-up photos and people); especially since social networks, big consumers of content, are also mainly consulted by smartphone. Snapchat, then Facebook in 2016, switched to vertical mode to facilitate reading and engaging with videos present in feeds, a format Tiktok has gradually settled into.
When they arrived in 2008, mobile apps were naturally designed in vertical mode, forcing brands and publishers to rethink information structure and navigation. Driven by OS guidelines (iOS for Apple and Android for Google), new forms of navigation are needed: tab bar at the bottom of the interface for main accesses, infinite scrolling (on Google from 2021) to facilitate vertical navigation.
Websites also had to revise their structure to address multiple devices. If for several years the web and mobile sites were separated with m.marque.fr or mobile.marque.fr, responsive design has gradually been imposed to facilitate the adaptation of services to users' reading terminals. Even there, symbols – such as the hamburger menu for example – have gradually taken over the interfaces to the point where they are sometimes today – in the same way as the infinite scroll – used in the desktop versions.


Orientation du smartphone à travers le monde
From sites to apps, new visual interfaces (while waiting for sound)
Nokia had launched the OVI platform and, since 1996, Palm had been offering services in what were then called PDAs (Personal Digital Assistants). But it is Apple, with its AppStore launched in 2008, that will impose the concept of application in the digital world.
Today, with nearly 2 million apps available in the Apple Store, nearly 4 million in Google Play, and more 140 billion downloads in 2021, apps have become essential touchpoints between companies and their customers. Some services (TikTok, Uber) are almost "app-only" in their uses, but for many traditional players, the app has become a pillar of commerce (20 to 30% of e-commerce now goes through apps) or customer relations ( Societe Generale reported more customer interactions through its apps than in its agencies).
Specifically tailored to the limitations of smartphones and designed to be used on the go, apps take advantage of direct access to certain sensors, certain phone functions making the experience richer and more fluid than web pages ( which try to approach the app experience with PWAs, or Progressive Web Apps).
The design and technical architecture of applications have gradually become digital, awaiting the development of voice and conversational interfaces that are still often promising, but with undeniable benefits in certain contexts.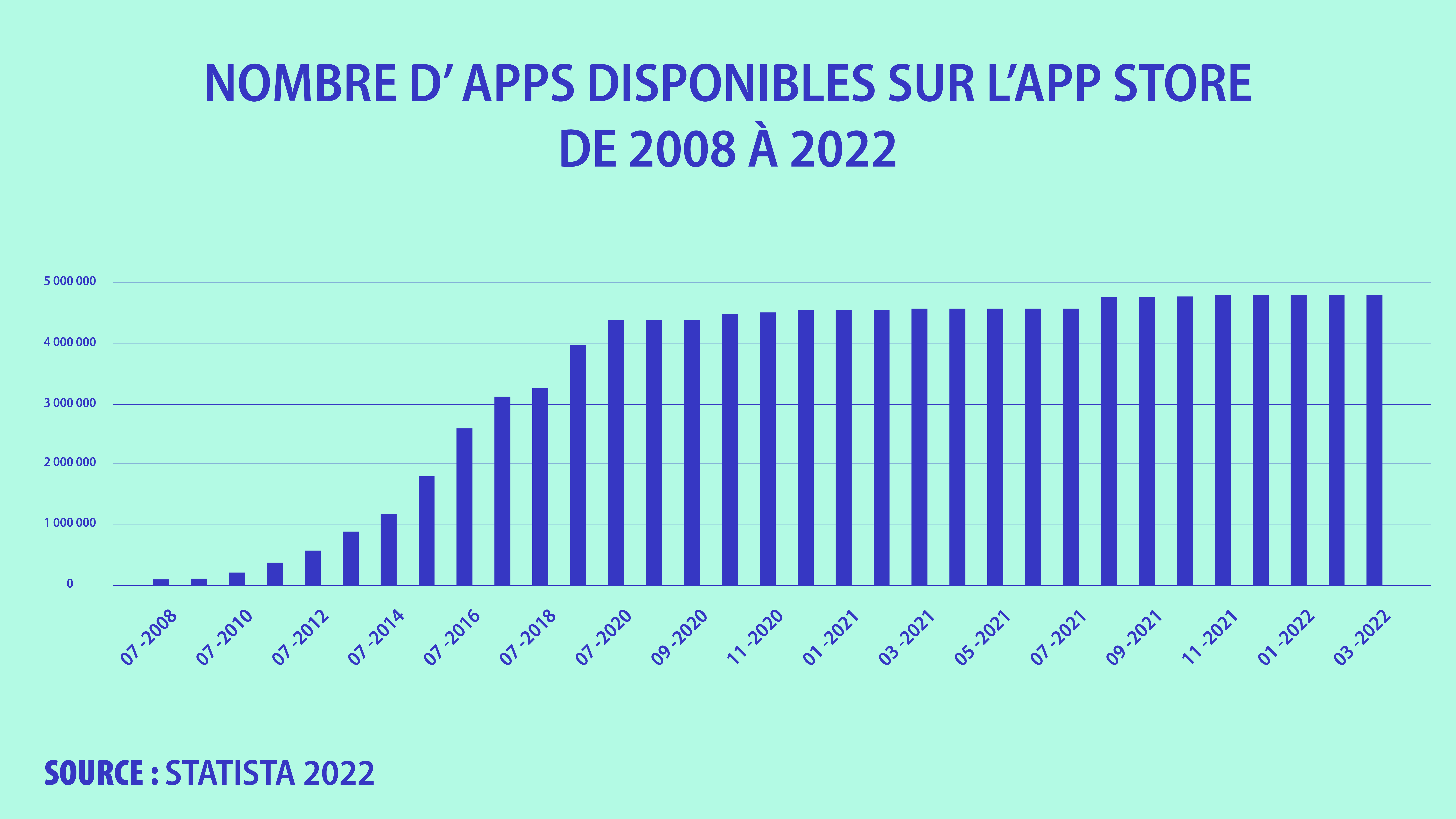 From skeuomorphism to flat, the design is mobile first
Mobile interfaces have been, for a while, a simple variant of the web. A poor parent boy who suffered from the smaller screen and low usage. From 2015, with the transition of the audience to mobile, brands began to have a "mobile first" approach, which was especially reflected in the design.
Again imposed by the OS, graphic codes from Apple and Google guidelines have been imposed on web design and sometimes beyond. From skeuomorphism (imitating real objects to build virtual components) in 2008 to Google's Material Design via Microsoft's Metro in 2010, mobile interfaces have become progressively lighter as they spread across the web.
A mobile culture and design whose codes have gradually taken over – beyond their website – to rethink their platform. This is where brands and trends are created, in a world where street and pop culture has taken over and where the mobile phone is the totem.


Skeuomorphism, flat design, neumorphism : évolution des app icons 
From HTML to MACH, on the way to decentralized architectures
The advent of smartphones and the mobile Internet has profoundly modified the technical architectures that the first-generation Web had imposed.
Connecting to low-bandwidth networks has led to content reduction and performance optimization: headless architecture (decoupling front-end and back-end) with the development of APIs and then micro-services, development of javascript, in instead of local cache and storage. (especially with apps)… A number of web developments have been born out of the limitations imposed by mobile.
Access to the same service from several terminals has accelerated the creation of cloud infrastructures that have facilitated broadband networks (fixed with ADSL then fiber and mobile with 3G, 4G then 5G). On the front end, responsive design has become essential to address different terminals and their specifications.
Today, the MACH (Microservices, API-first, Cloud, Headless) architecture embodies this new web imposed by smartphones. Waiting for Web3 and its decentralized architectures.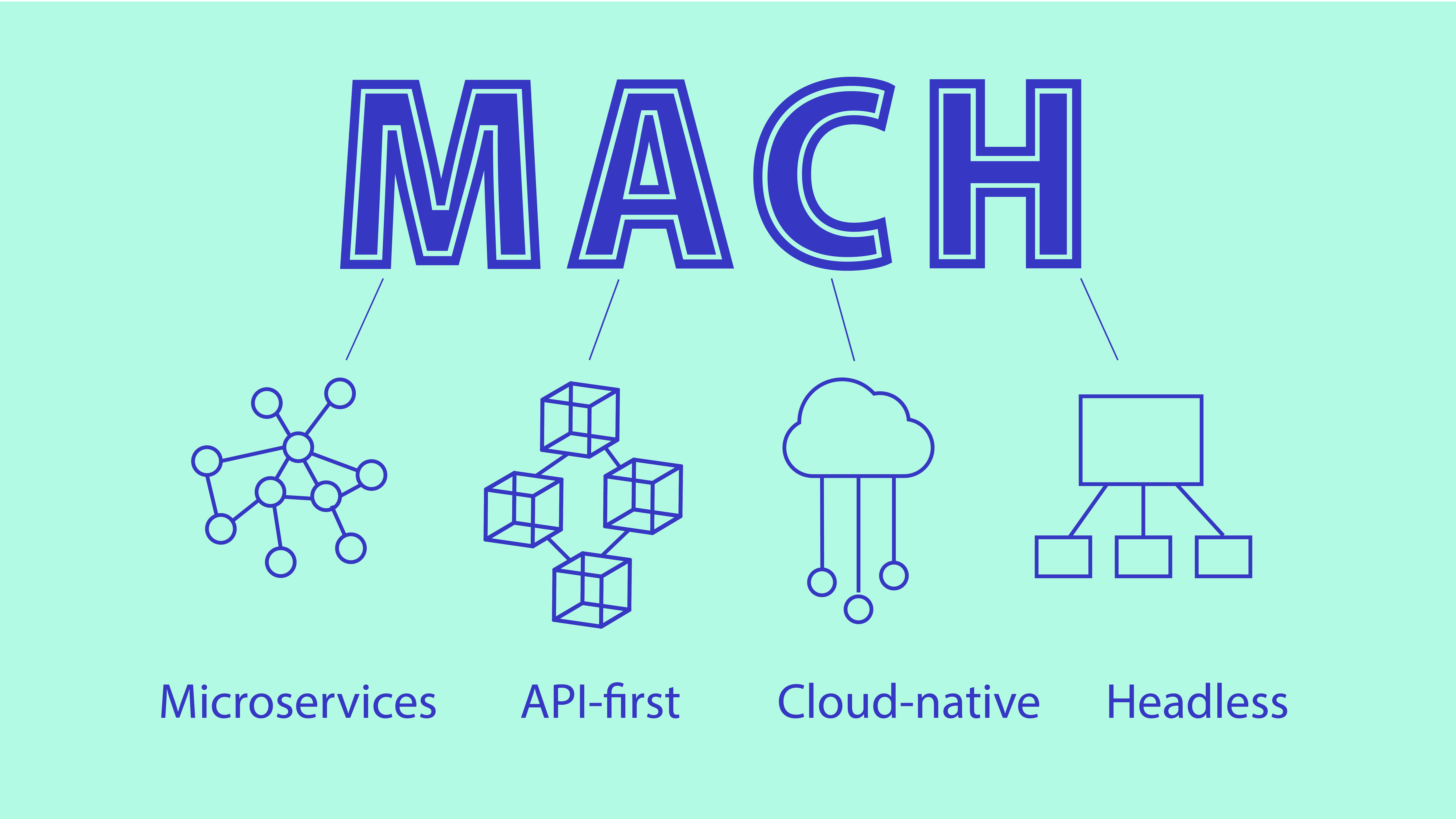 See you in December to discover the rest of this article!
Born with the first iPhone, USER AGENTS supports you in the strategy, design and development of your websites and mobile applications. Do you have a project? Contact us!