With Acer SpatialLabs View and its stereoscopic 3D technology, enjoy a fully immersive visual experience in the game, without headphones or glasses.
The Acer SpatialLabs view plunges the user into a world of 3D content that is more engaging and realistic than ever. If creators and professionals are part of the target audience, gamers are not left out and can also enjoy the advanced and exclusive features of SpatialLabs.
SpatialLabs, pioneer in consumer stereoscopic 3D
Acer has already proven itself with its stereoscopic 3D technology through its ConceptD 7 SpatialLabs 3D Edition laptop, which allows creators to design, review, visualize and present their work in 3D without the need for accessories: l photo comes from screen! Real-time 2D to 3D transformation, simultaneous 3D editing and display, SpatialLabs is a concentration of technological capabilities.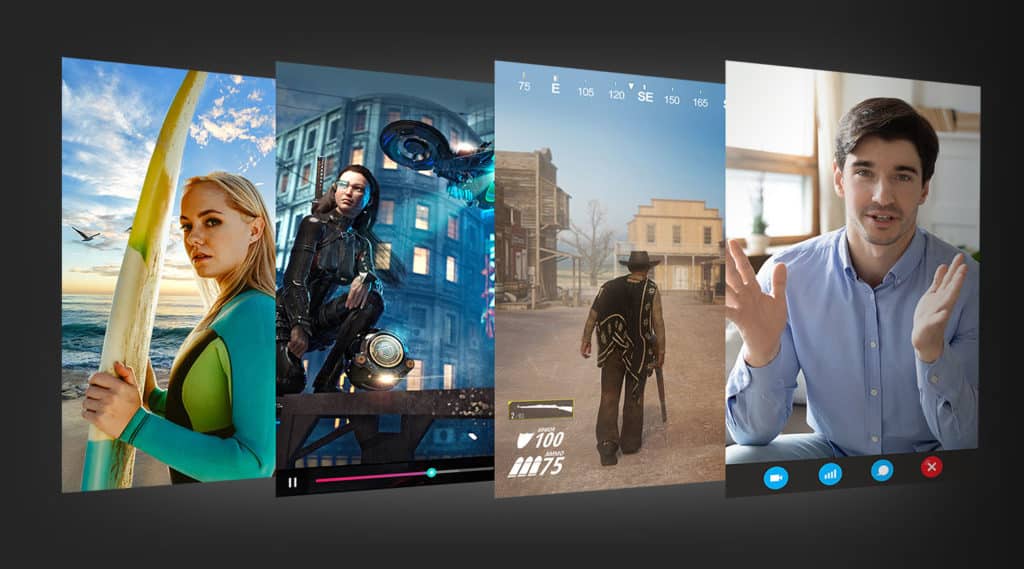 With its SpatialLabs View monitor, the brand uses this proprietary technology to improve the user experience for gamers this time around. To do this, it has developed the SpatialLabs TrueGame experience, which offers an unprecedented depth and level of detail in the game. Immersive 3D gameplay changes the whole experience, so much so that we rediscover games we thought we knew well. And the best part of all: the user does not need to wear glasses or headphones at any time to access the visualization of 3D content, which is exactly what makes virtual or augmented reality experiences painful today.
To work, SpatialLabs TrueGame uses depth information from scenes and objects created by game developers. The system then generates a pre-configured 3D profile for each compatible title so that it can be displayed in an optimized way in stereoscopic 3D.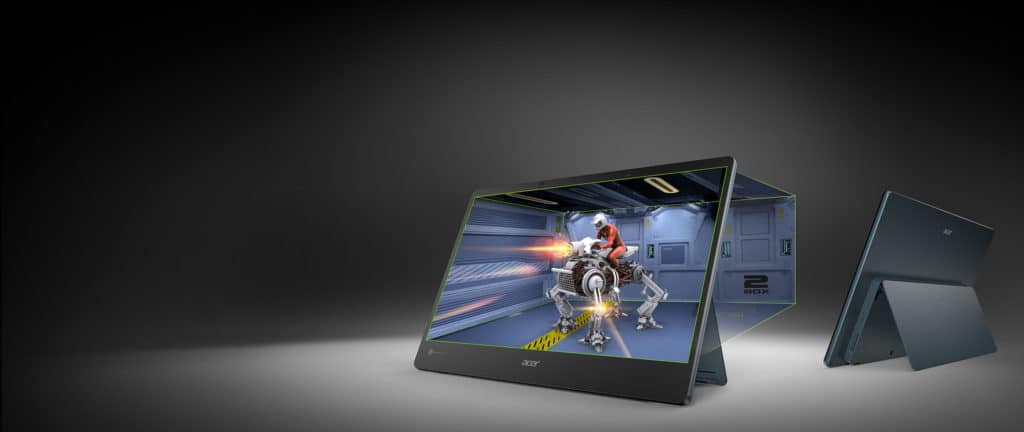 To launch a game in stereoscopic 3D, simply go to the TrueGame app, navigate to the title you want to play, then click Play. The application takes care of the rest: it automatically starts the necessary game files installed on the user's system and activates the TrueGame 3D profile associated with the title.
SpatialLabs view: a mobile design to take anywhere
The Acer SpatialLabs View outdoor monitor benefits from a compact design with a built-in battery, designed specifically for nomads. It is easily transportable thanks to the included dimensions and its light weight, less than 1.5 kg. It can be connected to a PC tower or laptop and does not need a constant power supply thanks to the presence of its accumulator. The perfect product for on the go.
The 15.6-inch screen offers a 4K resolution display as well as a brightness of 400 nits, much better than the 250 nits offered by most laptop panels. The player thus benefits from a quality and bright image in all circumstances.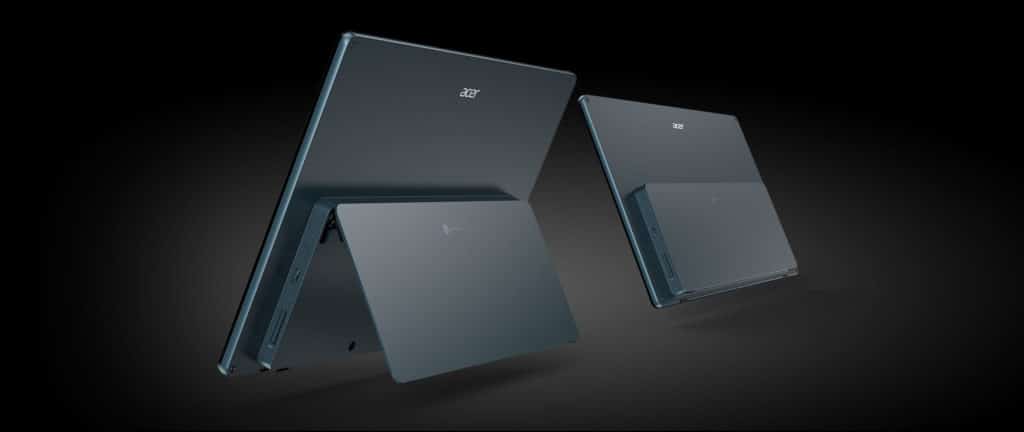 Acer has also thought of creators, who need perfect colorimetry to work in good conditions. Thus, the screen supports 100% coverage of the Adobe RGB color space.
Many compatible games
The catalog of games that support the SpatialLabs TrueGame feature is growing over time, but there is already a good selection of popular and recent AAAs. The three headliners are obviously Forza Horizon 5, God of War and The Witcher III, but we can also mention Forza Horizon 4, Shadow of the Tomb Raider, BioShock Infinite, Ghostrunner, Kena Bridge of Spirits, Metro 2033 Redux, Metro: Last Light Redux , Need for Speed​​​​Heat, NieR Replicant, No Man's Sky, Psychonauts 2, Spyro Reignited Trilogy, The Forgotten City, Tiny Tina's Wonderland, TUNIC or What Remains of Edith Finch, among many others.
What configuration?
To exploit the potential and technologies of Acer SpatialLabs View, the technical specifications of your computer must be minimal. The minimum configuration required for a desktop computer is an Intel Core i7 processor and an NVIDIA GeForce RTX 2080 graphics card. For a laptop computer, bet on an Intel Core i7 CPU as well as an NVIDIA GeForce RTX 3070 Ti GPU.
This article was written in partnership with Acer.