Would a VR school trip tempt you? In fact, this alternative represents a fantastic way for your students to learn all about a subject, a building, a place or even a historical period. And they won't even need to leave their classroom. If they learn remotely, they will be able to stay at home while enjoying the virtual field trip.
As you may know, engaging students in a particular learning activity requires much more than a lecture-type lesson. Indeed, hands-on experience is always best. But this is not always possible. Expensive travel expenses, the need for supervision, unforeseen circumstances… Because of all this, a trip to the "real world" is not always an option.
Fortunately, the modern virtual world presents us with another "virtual" solution to our everyday teaching problems. Yes it is true ! You can ask your class visit every region on earth (and even elsewhere) through an online virtual field trip experience. Imagine your class traveling to see the Great Pyramid of Giza, visiting the International Space Station (ISS), or even having a face-to-face conversation with a famous author. You will take your students on adventures that we could never have done before. But how to organize a successful VR school trip? Here are some practical tips!
Set learning goals for the VR school trip
First of all, it is important to set your goals. It to deepen knowledge and students' understanding of a topic? Is it for present a topic in a memorable way ? Would it be for learning review ? Perhaps you want to organize a virtual field trip as a reward for your students. Would it be for learn more about a historical figure individual or for someone in your local community?
Plan your virtual excursion
Once you've set your goals, it's time to do your research and plan your VR school trip. You should know that some virtual field trips are paying. But rest assured, many are also free. Many organizations run their own virtual field trip programs such as NASAmuseums and libraries. The field visit can be booked in advance.
Alternatively, you can schedule a live session with the host through a video conferencing platform. It's time for him contact an expert that speaks directly to the subject. A virtual field trip is a great way to explore a historic site and learn how it was used in the past.
You can also explore an area of ​​the planet such as rainforests or even moving around a famous building or monument. There are many visits to the Internet with 360 degree video which enable students to discover the region in a virtual way.
Organize the details of your VR school trip
Have you defined your goals and chosen an experience that matches them? The next step is to plan the details of your VR school trip. How to enter Site link for the field trip? How are you distribute to your students if they learn from a distance? Is there one cost per exit in the field ? Consider sending letters/cost request well in advance.
Will you need it? parent/guardian permission slips ? Check with your school's policy to see if the host can see children online if you're joining a video conference session.
Finally, define a suitable time to plan the trip. Make sure you don't pick a time when you'll be rushing between other events. You must have enough time for get the most out of it adventure. Also think about when the trip will work well in your schedule and sequence of lessons.
Prepare your students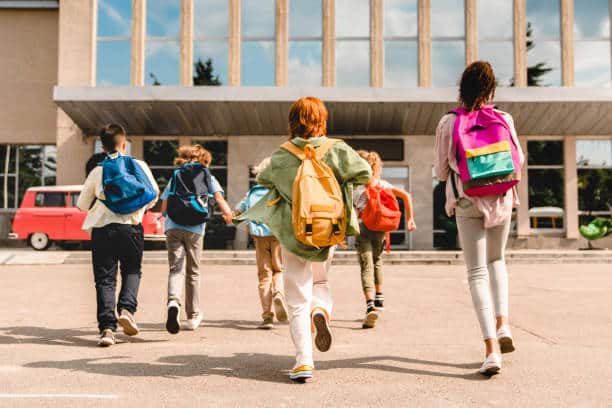 Are there any special lessons that students should complete before the trip in order to get the most out of it? Make sure you have discussed these topics with them if so. If you are on a live virtual field trip and there will be an opportunity for a question and answer session, ask them to think of all the questions before the field trip.
Homework sheets and games after the VR school trip
Many virtual sites offer worksheets. homework, quizzes and games, after the visit is over. It is a way to check what students have learned. You can create your own version of a quiz or an interactive task after carefully observing the location and its relevance to the topic. Clearly explain the job requirements before taking them on the VR school field trip.
The best field trips, whether real or virtual, are those that are required of students give their opinion in an interesting way. It can be a mission or a project "on the road". This will ensure that your students have listened carefully, followed the lessons on the journey and paid a lot of interest to produce their views on travel.
After the VR school trip, it might be a good idea too write a short report activity for your school. On the other hand, ask yourself if there is a follow-up that you would like the students to do now that they have a better understanding of the topic?
Get extra help if needed
Another great tip for any teacher is to get extra help. For example, if you take your children to a virtual trip to SpainYou can collaborate with a Spanish teacher to make travel more efficient.
Benefits of Virtual Reality Field Trips for Students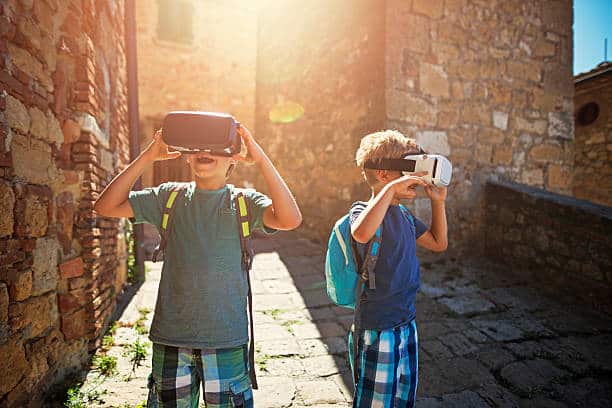 In general, minimal financial resources lead schools to reduce field trips. At the same time, many museums and cultural institutions have reduces their carrying capacity during the COVID-19 pandemic. This, combined with distance learning, has made it difficult for educators to organize field trips.
Despite their decline, Field trips stay a powerful educational tool. In a 2013 study, researchers examined the impact of field trips to the Crystal Bridges Museum of American Art in Arkansas on students. They found that field trip participation increased:
Critical thinking
historical sensibility
Interest in art museums
Of course, learning outside of a lecture is always valuable. The most important thing to do when planning is to make it relevant to what you are learning. However, avoid organizing a virtual excursion all the time. Like anything, this activity will lose its luster if you overdo it.
Take the time to research virtual field trips and determine if they are right for you and your students!
What is the average duration of a VR school trip?
The advantage of a VR school trip is the time it takes to enjoy it. You are literally in control throughout the field trip. You determine the duration. For some primary school studentsit is recommended to do shorter routes because of their "concentration factor".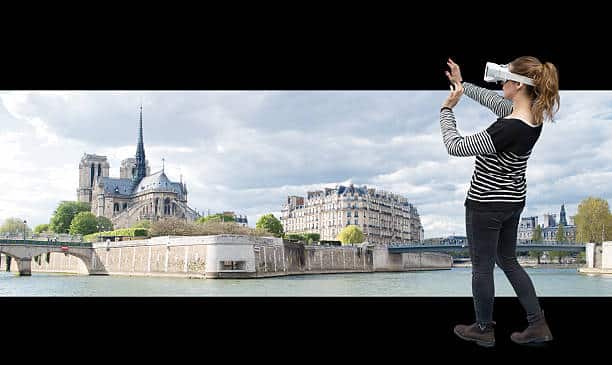 In terms of travel time, you really have to know your students, their level of interest and their ability to concentrate for an indefinite period of time. If you find a longer excursion, you may be able to divide into small parts over a series of days. Ultimately it's up to you, but make sure the students really benefit.
Where can I find a list of trips?
Although a quick search offers many options, there are also separate pages which have a library ofvirtual tours to experiment with headphones. Some of the sites listed have free options. More than that require a subscription to access field trips.
Discovery Education is, for example, a complete three-dimensional science program, supported by research. It combines digital learning resources with one high quality content and consistent with standards to ignite curiosity and spark active engagement in science. Virtual and hands-on surveys enhance ea delivery difficult teaching and mixed, in person or remotely.
Excursions to virtual reality e nearbymeanwhile, it allows you to take your students anywhere in the world without leaving their seats. nearby has a library of hundreds of thousands of VR images that you can add to your lesson. Best of all, students don't need headphones to join a lesson. Nearpod VR works on any device.
These are just some of the most powerful sites. But there is much more to explore. Some pages are too easier to navigate than others. Take the time to look around to find the best virtual field trip for your students.
What technology do you need?
Most schools are equipped with the necessary technology for a successful VR school trip. Therefore, the essential equipment is the virtual reality headset. Typically, field visits are done online and ask an internet connection with video playback capabilities. Since some field trips offer interactive features, a Smartboard can be very useful.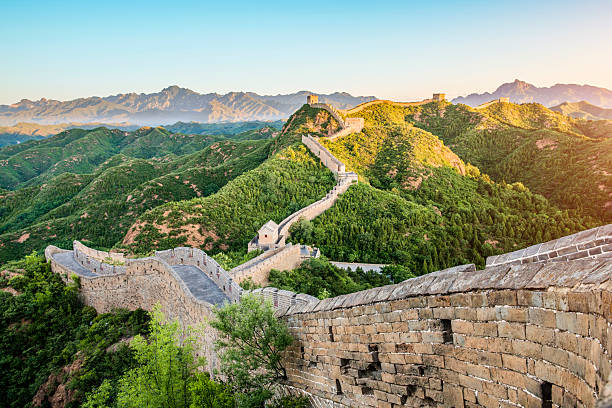 Field trips also provide the opportunity to use virtual reality deviceswhich, while amazing, is not entirely required.
Your students have theirs mobile computing devices (tablet, laptop, computer, netbook, Chromebook, etc.) to learn? In this case, they can easily enter virtual tour on their device and complete interactive components independently. However, this method is not recommended for primary school students. Indeed, they may find it difficult to concentrate on the task at hand. Actually, a virtual tour of the entire group maybe it would be the best choice for this age.
Some virtual tours to try
Connect to destinations near and far with a variety of virtual excursions on children. Here are some choices to be included in future school VR projects:
American Museum of Natural History
The Great Wall of China
The Louvre
Plimoth Plantation
Yellowstone National Park
White House
Buckingham Palace
Baltimore National Aquarium
San Diego Zoo
Seattle Aviation Museum