This weekend in Barcelona marks the return of the big folk festivals with the Festa Major de la Sagrera. Local products and consumption are also the pride of the country, alongside exhibitions and shows aimed at the French-speaking public.
10 days of celebration in Sagrera
Concerts, shows for children, parades, parades or even popular dinners are back for 10 intense days of free activities and popular culture. A celebration that represents the end of the liturgical year and marks the beginning of one of the most important celebrations of the Catholic Church, Advent.
A guided tour of Torre de la Sagrera will allow visitors to learn more about the neighborhood's heritage and history. And for the more athletic among you, the Sagrera race, the oldest in town! An annual event that will also be hosted by the feminist space, especially for November 25, the international day of the fight against sexist violence.
Dates and times : from 17 to 27 November 2022 from 10:00.
PRICE : Free
Address : La Sagrera district in Barcelona.
More information on event website.
family science
Virtual reality activities, exhibitions and even interactive workshops await visitors of all ages during open days organized in several cities in Catalonia, including Barcelona on the occasion of the 27th edition of Science Week.
Purpose? Bringing science and technology to citizens, discipline accessible to all and awakening professions among the youngest.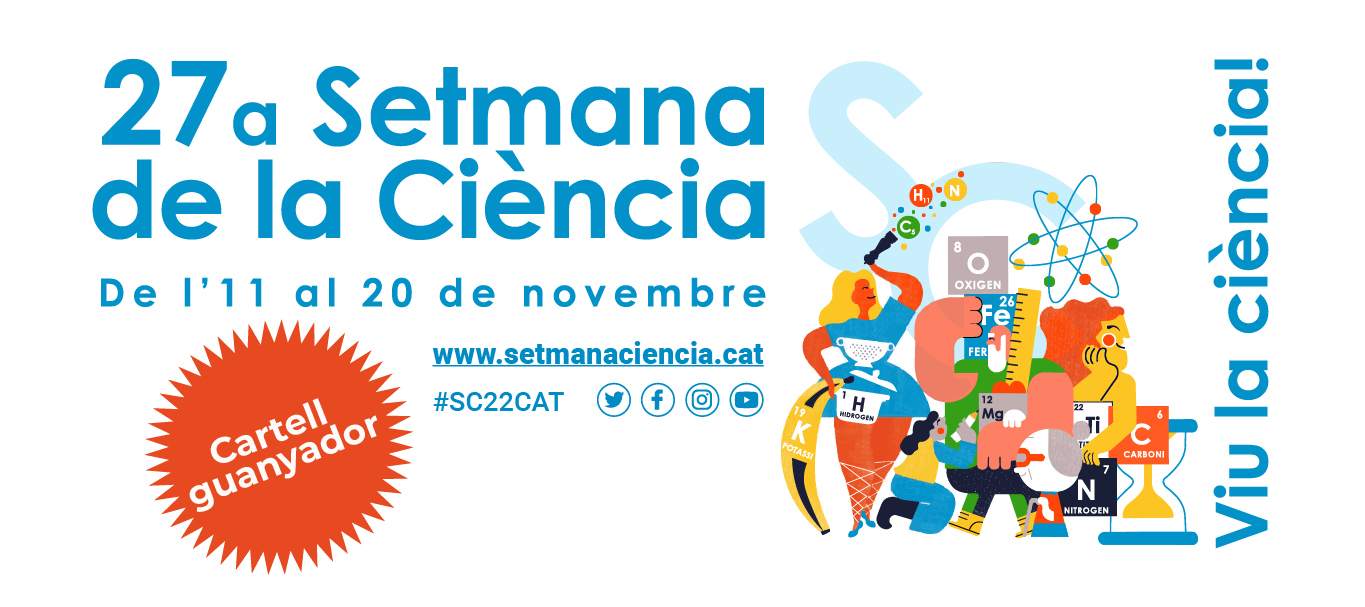 With the main theme of innovation and local Spanish knowledge, the event will allow the curious to (re)discover the history of great medical advances, the functioning of plants, the production of musical instruments or the principles of genetics. Dozens of other activities await visitors, for a unique event!
Dates and times : until Sunday 20 November 2022, timetables by activity to be consulted event website.
PRICE : Free.
Address : Pg Lluís Companys, 20 in Barcelona
Information and reservations at event website.
Fashion and its creations for the general public
Juno Fashion Day, a clothing brand market, is opening shop for the first time in Barcelona. There are also accessories, jewelry and works of visual artists, all accompanied by DJs, concerts and gastronomy.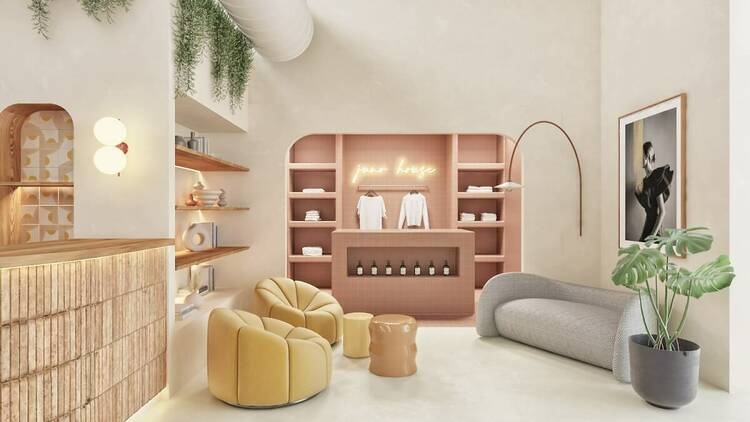 Several guests from the fashion and art sector are also on the bill, to allow for an exchange with the public throughout the day. An event open to the entire public.
Dates and times : Saturday, November 19 from 11:00 a.m. to 9:00 p.m.
PRICE : free access
Address : Juno House Club 226 Carrer d'Aribau, 08006 Barcelona
More information on the organizer's website.
Rural world in Barcelona
The Arrels Festival offers this Saturday at the maritime museum a farmer's market, tastings, cultural performances or even debates about the countryside and its role in food and the environment.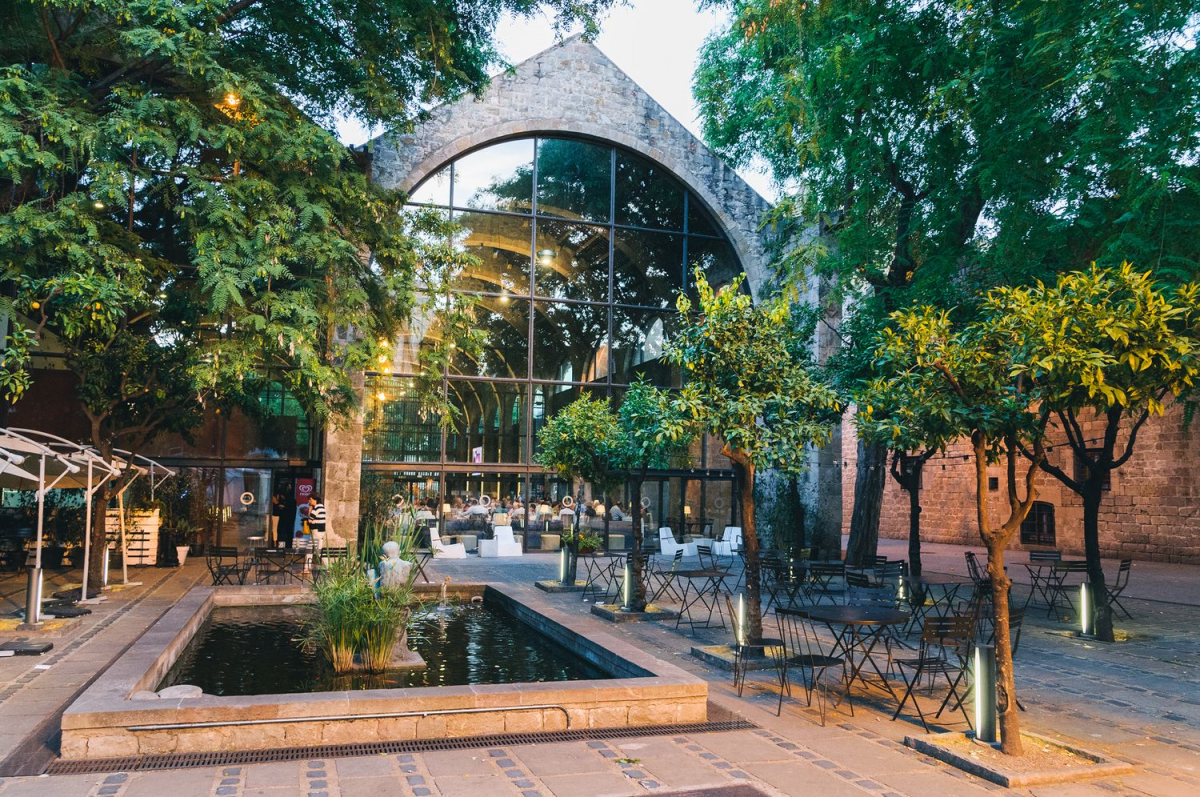 This is the first major event organized around this topic in the Catalan capital. A space reserved for children will allow the little ones to learn more about this universe through playful and interactive workshops. In an atmosphere of music and around local products, come meet the actors of the rural world and exchange around the corks of the Catalan land.
Dates and times : Saturday November 19 from 11:00 a.m. to 8:00 p.m.
PRICE : Free.
Address : Maritime Museum, Av. de les Drassanes, 1, 08001 Barcelona
More information on event website.
Innovation at your fingertips
The 5th edition of Barcelona's Innova Week ends this weekend, with a host of activities to experience and understand innovation in the city. Tours, seminars and walks that show the public how innovation projects can improve the quality of life and preserve the environment.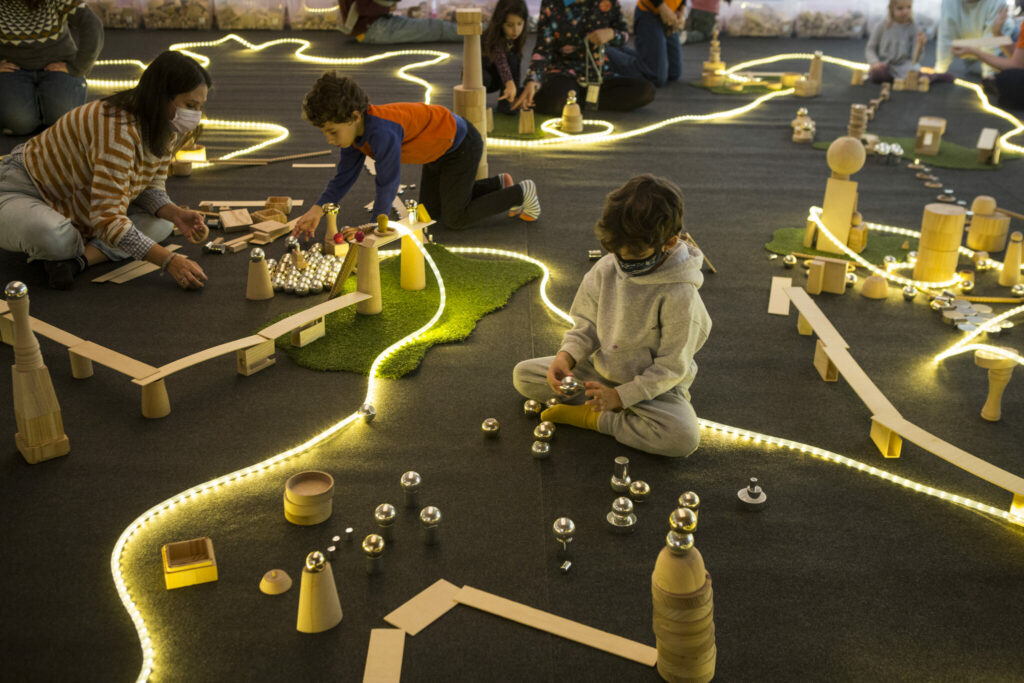 With proposals such as the creation of gardens, signs with biomaterial or the design of sustainable energies, you will find a multitude of projects that have allowed and will continue to make our future more livable. A free event, but advance registration is advised.
Dates and times: to Sunday, November 20, schedules by activity to consult event website.
Price: free
Address: Some places in Barcelona to be consulted in this regard.
More information on the organizer's website.
And why not….
Comedy Club in French
– To celebrate the 3rd anniversary of the Comedy Club Little Barcelonas, is hosting a show this Friday, November 18 around an open stand up stage and even some magic, beer and chips! It takes place at the Belgian bar Imprfcto (Av Parallel 104) at 21:00. Price €2, information in the Instagram account @lespetitsbarcelonais.
humor and magic
– Remy Marvely, the French comedian and magician, will hold his last meeting in Barcelona this Sunday November 20 at 5pm at Teatro Golem's. Entrance €10 to enjoy his touching and funny show, "Nuevas vidas" (in Spanish). To reserve Atrapalo.
Meeting with Franco-Cameroonian writer Léonora Miano
– Novelist, playwright and essayist Léonora Miano will be this Saturday, November 19 at 18:30 at Jaimes bookstore to present her latest novel and discuss how she sees Europe today. Author of about twenty books, she has been awarded several times for her works, notably in 2006 with the Goncourt des Lycées prize or in 2013 with the Fémina prize. On the theme "Europe seen from here, seen from elsewhere" come and meet the Franco-Cameroonian writer and (re)discover her universe.
Animations and special effects
– The special effects and art fair concludes this Friday at the La Salle campus in Barcelona, ​​bringing together the talents of the visual effects and animation industries. The general public can thus discover the secrets of this world as well as the professional opportunities derived from it, in particular video games, multimedia, virtual reality or even applications. Free event, advance registration required. Information on city ​​website.
Exhibition on a cult character from French comics
– The creator of Pif the dog, Josep Cabrero Arnal, is the author of a work that has captivated millions of readers in France and around the world. For decades, the world of Pif le Chien was a huge hit with French children with the adventures of Hercules, Tonton, Tata and Doudou. His work is still published today, but its author remains unknown to the general public. An exhibition to be discovered at the Jaimes bookstore, this Friday, November 18 at 7 p.m.
Free bachata lessons
– Bachata is danced outside in Ciudadella Park every weekend! Regardless of your level, whether you are experienced or a beginner, come and dance to the rhythms of your favorite songs in the company of Amélie Biou and her valuable advice. Passionate about Latin dance, she offers free weekend lessons with a small group of people from all over. For more information, join Facebook group Bachata por la Cara.