Led by Donatien Bozon, former head of YouTube Space in Paris, Snap AR Studio is the first of its kind. Its objective is to train future non-profit specialists of augmented reality. In particular, he will collaborate with various cultural institutions to design life-size demonstrations.
Right in the middle of it F-station, Xavier Niel's startup incubator, passers-by will soon see Snap's yellow ghost. At the end of November 2022, behind this logo will be "Snap AR Studio", the first center dedicated to augmented reality in the world. Why Paris? First, because Evan Spiegel, the Franco-American head of Snap, promised Emmanuel Macron during a summit in June 2021. Also, because the American company wants to make its center a giant experiment dedicated to culture and education, without an economic model for the moment. The city of light seems cut out for this mission, hence this first test in France.
To lead this new type of studio, Snap chose Donatien Bozon, the former head of the French YouTube Space (a space that Google had created for its videographers). Numerama caught up with him on November 4 to learn more about the role of his augmented reality center.
"Augmented reality can be a profession"
Snap is one of the first companies to use augmented reality, although it is likely that a large part of the users of the social network are not aware of it. Every day, 250 million people (ie 2/3 of users) use filters Snapchat, which are based on augmented reality. Granted, adding dog ears to a selfie is less futuristic than holographic glasses, but no company uses augmented reality as much on the planet. This is what motivated the creation of Studio AR. Snap wants to prepare creators for the growth of technology, which will soon extend far beyond our screens smart phones.
Snap AR Studio has two missions:
Generate interest in augmented reality by training creators in this technology for free.
Designing experiments, in partnership with cultural institutions, to prove to the world that this technology has potential. These experiences are then made available to all Snapchat users.
To achieve this, Snap hired 14 people from different professions. Creative strategist, producer, 3D designer, concept designer, VFX specialist, engineer, quality manager… The list is long and not that different from what you might find in an animation or video game studio. Snap also partnered with specialist companies, such as Busterwood and Atomic Digital Design, for certain projects.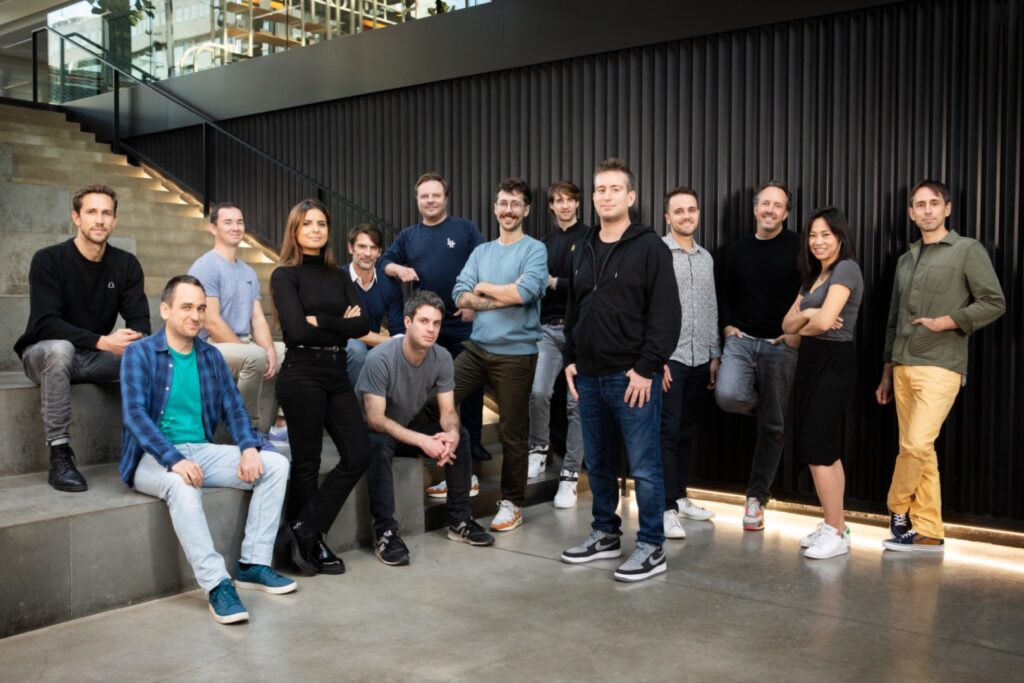 An augmented reality museum, animated sports… Snap challenges
Even before the official launch, Snap AR Studio has already started producing experiences. Among them, there were especially special filters for the Christo version of the triumphal arch, or the reopening of the National Library of France in Richelieu, his most ambitious project at the moment. By scanning a Snap Code, you can somehow go back in time and see images from the year 1900 superimposed on reality. The Snap AR Studio teams had access to the archives to create a realistic virtual work. They're due to announce a major new partnership soon, but haven't wanted to say anything at the moment.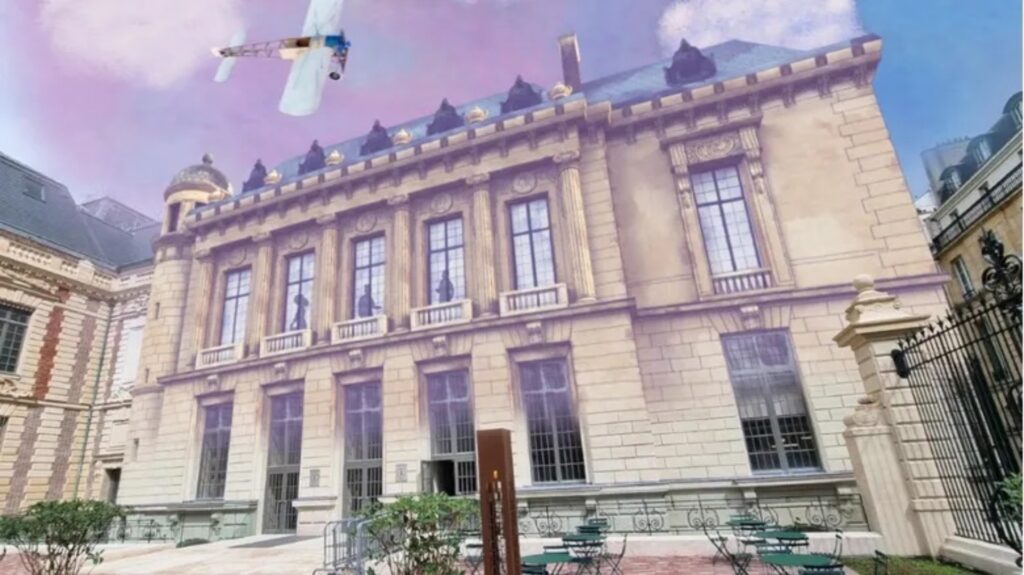 In 2023, his goal will be to propose 1 project per month. The cultural field should most often be respected, especially with games, access to works inaccessible to visitors or special filters (because Snapchat remains Snapchat). But the company has many other ideas in many other areas. Among them, there is a special sport. Snap gives the example of screens in stadiums, which can be used to create animated experiences (or display stats on the field, via augmented reality). Education, art, entertainment… "Everything can grow"according to Donatien Bozon.
The special thing about these partnerships is that they are inexpensive, which is rare in the industry. "AR is not just for selling shoes and glasses", explains the director of Studio AR. By approaching institutions to offer experiences of public interest, Snap wants to promote technology and bet on the long term. "We are a cost center, not a profit center. »
Anecdotally, Snap AR Studio is itself an experiment. With the Snapchat app, you can transform your ceiling into a giant rainbow and make imaginary works of art appear on the walls.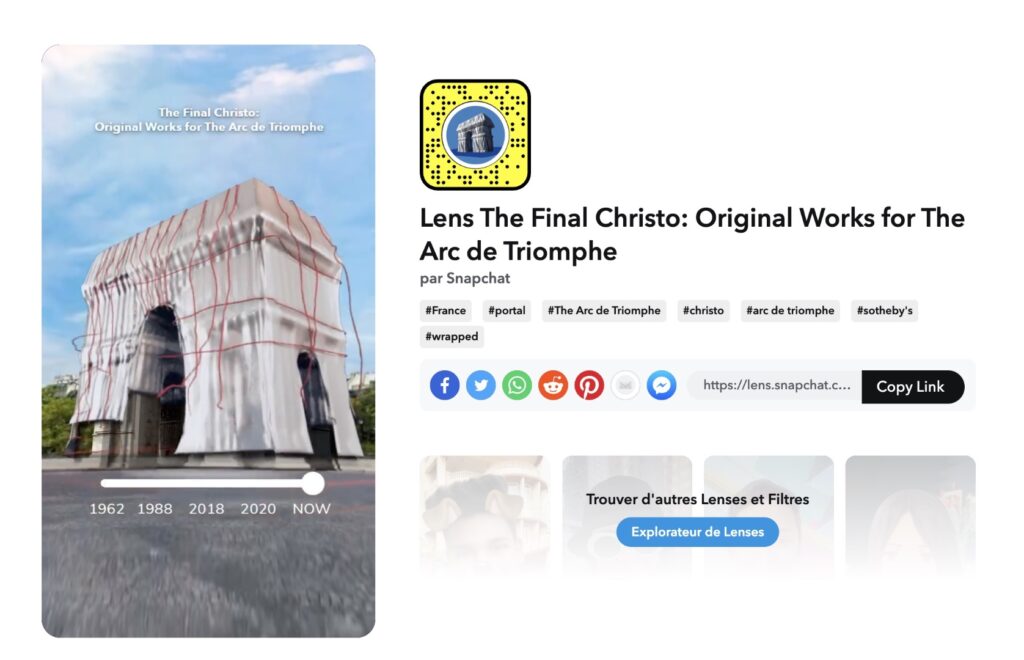 In the Studio, Snap will teach augmented reality lessons
The second mission of AR Studio will be training, always free, but reserved for people who want to work in this sector (you can register for online courses). The idea is to get creators thinking about tomorrow's interactions, on smartphones or with glasses, as these concepts "don't really exist" for the moment. Snap also plans to organize meetings between developers to promote recruitment, create professions or present some of its skills to the press and its partners. "People need to tell themselves that augmented reality is more than filters! » Donatien Bozon especially takes the example of Lynx, French startup specializing in mixed realitywhich Numerama had encountered.
On its site, Snap will have available a dozen copies of AR Spectacles, its experimental glasses dedicated to augmented reality.
Snap prepares the glasses of the future
Because yes, Snap AR Studio's ultimate goal isn't to create funnier face filters. In "5 to 7 years", the company thinks that augmented reality glasses will start to appear (other brands, such as Apple or Meta, think the same). Snap wants to be ahead and doesn't really believe in virtual reality headsets, like Meta Quest Pro. " For us, VR shuts down the user. His vision is more patient and uses the smartphone as a transitional object, before the explosion of the real medium for which AR is designed.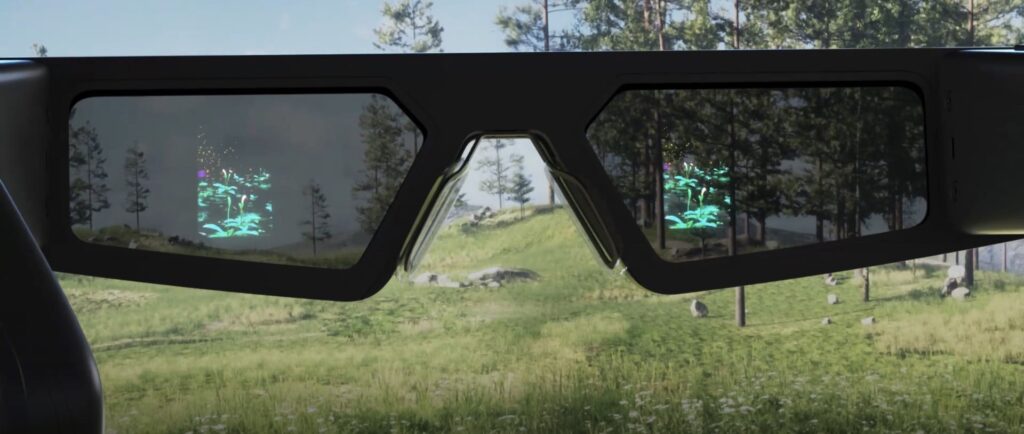 "Reality augmented will have changed everything in 10 years, it's good to be there at the beginning. » Can Snap AR Studio make French Snapchat users want to experiment with new things? The numbers from the first experiments would exceed the company's expectations. Indeed, a very large number of visitors would have entered the game by scanning the Snap Code to experience augmented reality.