In this crisis context, it is unthinkable to talk about the best cryptocurrencies when they have generally performed poorly in recent weeks. However, the current market situation should not last forever, but that does not mean that it will improve quickly. However, based on their fundamentals, we have decided to present five cryptocurrencies with less than €1 that have the potential for a long-term vision.
This article is not intended to be an investment advice, but an analytical presentation of 5 cryptocurrencies under €1, which present good foundations for a vision of the future. They would be distinguished from other cryptos of the same type by: the solution offered, the seriousness of their management team and the level of adoption. Without further ado, here are these 5 cryptocurrencies:
Basic Attention Token (BAT): The Decentralized Browser
Current price: €0.247
All-time high: €1.68
The Basic Attention Token (BAT) is a token created in May 2017 by the Brave Software project, which was launched in 2016. Founders Brendan Eich (CEO) and Brian Bondy (CTO), aimed with Brave to create a browser that prioritizes the privacy of all users. Project Brave has revolutionized the digital advertising industry. On the one hand, it has allowed creators to earn more money from their content and on the other hand, it has improved user privacy. The project became much larger and led to the creation of the BAT symbol.
So the BAT token (based on Ethereum) is the reigning exchange currency on the Brave platform. It rewards both content creators and ad viewers. Therefore, the Brave and BAT duo offers users a package that makes it unique:
Protection of private data thanks to blockchain technology
Monetization of time
A suitable advertising space (large ads are automatically blocked)
An ideal advertising space for companies
With over 50 million monthly active users, Brave hopes to one day compete with the major web 2.0 browsers.
Polygon (MATIC): Offers a better scaling alternative to Ethereum
Current price: €0.91
All-time high: €2.58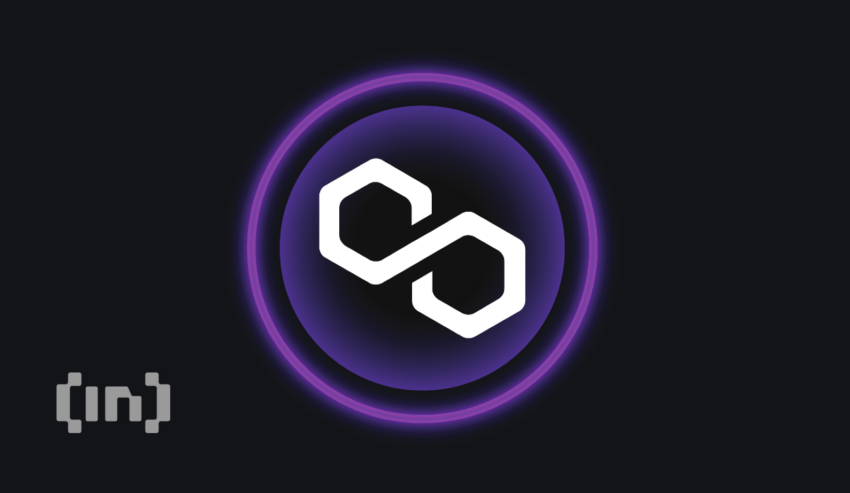 Also known as the Matic Network, the polygon was created in 2017 by a trio of developers of Indian origin: Jaynti Kanani, Sandeep Nailwal and Anurag Arjun. The cryptocurrency was created to overcome the scaling difficulties faced by the Ethereum blockchain.
Validation of transactions on the Ether network is slow and the associated fees turn out to be exorbitant. In this sense, Polygon, the layer 2 or layer 2 protocol intervenes by improving the scalability of the Ethereum network. In other words, it allows Ethereum to process a much larger number of transactions per second, thereby reducing the resulting fees.
Polygon not only offers free solutions, but also a toolkit for developers who want to create their own scalability solutions on the Ethereum network compatible with other blockchains (interoperability)!
With 142 million unique addresses, 3 million daily transactions and over 6000 applications decentralized, Polygon wants to be the internet of blockchains. It is certain that at this rate its competitors will have a hard time in the coming years!
Chiliz (CHZ): Earn money from your partner's efforts
Current price: €0.1764
All-time high: €0.7350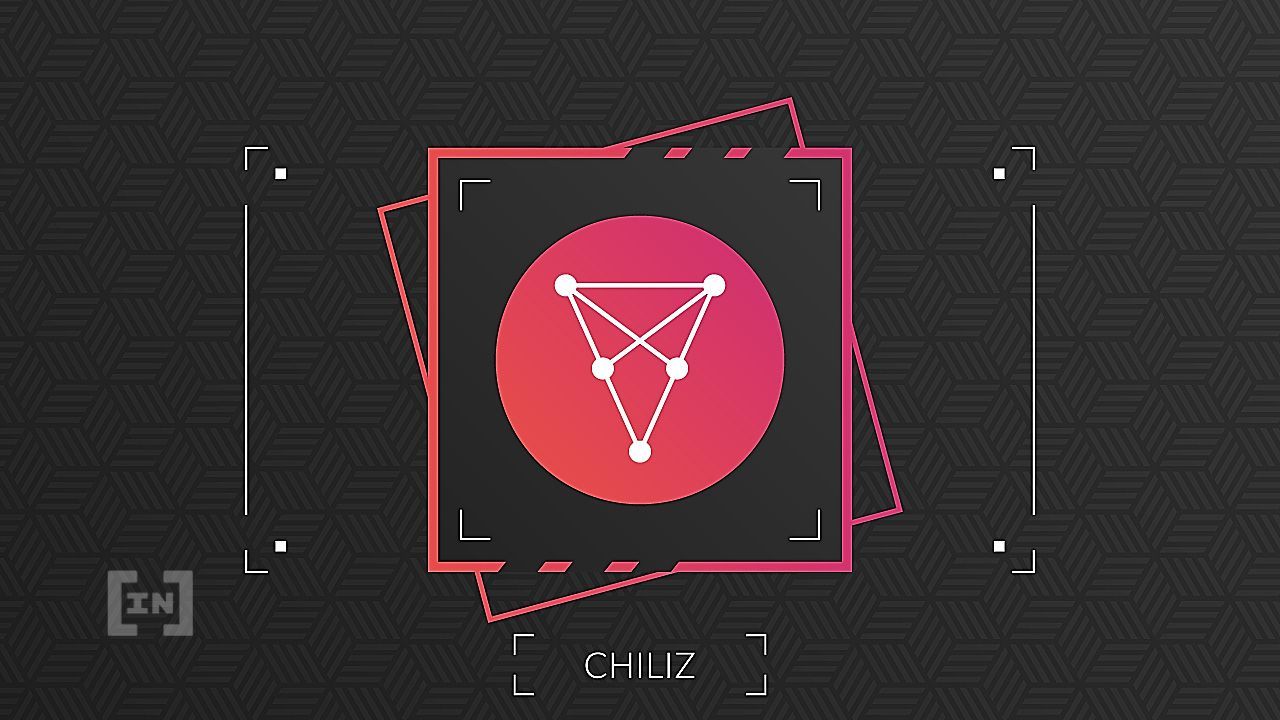 Created in 2018 by Frenchman Alexandre Dreyfus, Chiliz is a cryptocurrency that intelligently uses blockchain technology in the world of sports. Indeed, thanks to its Socios.com mobile app, the company wanted sports fans to be a little more involved in the development of their favorite teams. With this innovative application, the famous term "Fan token" was born!
In the Socios.com application, users can receive Fan tokens, which give them the opportunity to vote on certain decisions related to their favorite club. The more they have, the more their vote weighs in the balance of the club's decisions. Purchased for cryptocurrency or cash, they also allow fans to earn rewards and unforgettable experiences with great clubs! The app has pleased everyone, so to speak: the clubs who get extra money and the fans who feel much closer to their teams.
The Chiliz company aims to enter other sports such as basketball, ice hockey, tennis or even American football with its application. Continuing on this path, it could certainly attract fields as interesting as music.
According to information shared by Socios.com, the platform has more than 1.5 million users in 167 countries around the world.
Current price: €0.4844
All-time high: €5.21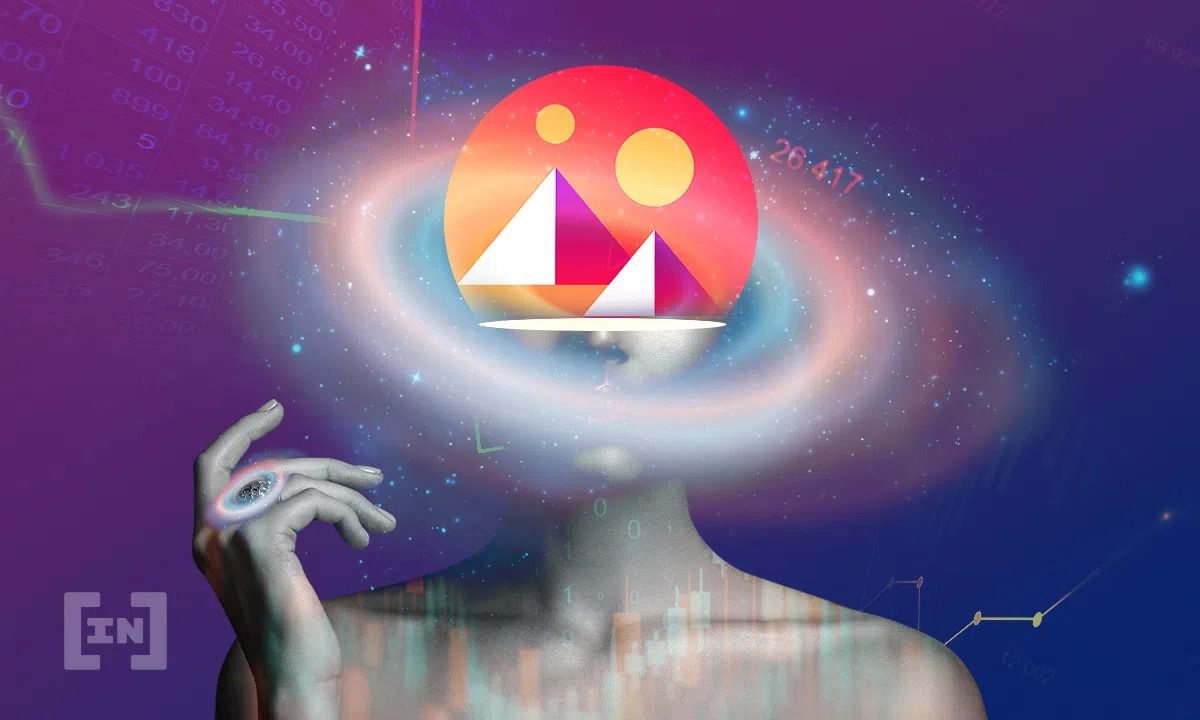 Created in 2015 by engineer Esteban Ordano (CEO and CTO) and Ari Meilich (Project Manager), Decentraland is a virtual reality platform consisting of 90,601 parcels of land. Users of the platform can buy, sell and even build on them. Based on the Ethereum blockchain, the governance asset used in it is MANA; this is used to buy virtual land called "LAND".
Plots of land were previously sold from $20. However, as the game expands, houses and real estate are sold there for much larger sums.
Decentraland is a game that does not limit the actions of its users, and it is this uniqueness that distinguishes it from other virtual games: users can do whatever they want after purchasing their LAND.
Big global brands, for example, have bought plots or entered into partnerships with Decentraland. Among them we can mention: Adidas, Samsung, Attari, and Pwc. In March 2022, Decentraland hosted Metaverse Fashion Week featuring top luxury brands such as Dolce & Gabbana, Tommy Hilfiger, Elie Saab, Nicholas Kirkwood and Perry Ellis.
According to statistics provided by Decentraland, almost 8,000 people use the platform every day.
IMPT.io: Humanitarianism in the Cryptocurrency World
Current price: €0.02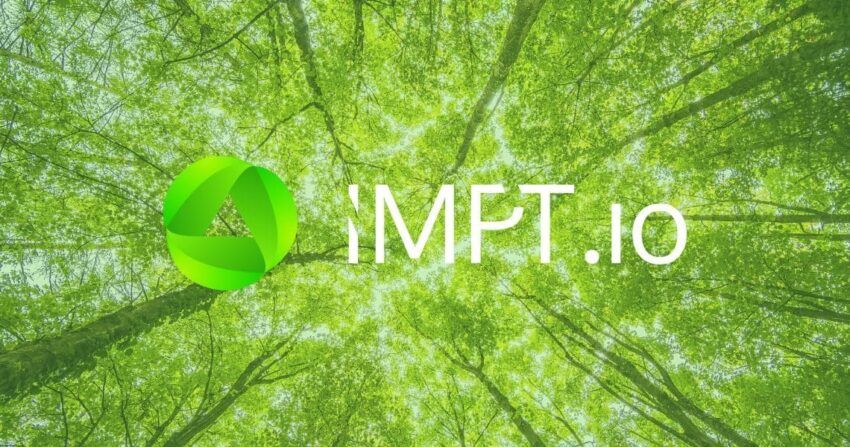 Launched in the summer of 2022, cryptocurrency IMPT.io aims to revolutionize the crypto world with its innovative and ecological objectives. The founding team of the project consists of:
Dennis Creighton, CEO
Mike English, CTO (Technical Director)
Hugh Phelon, legal adviser
IMPT.io's main goal is to help companies and individuals reduce the pressures they exert on their environmental footprint. It is for this purpose that the company will create a carbon credit market combined with blockchain technology.
A carbon credit is a type of certificate that any company or other entity that has contributed to the reduction of greenhouse gases receives. It is equivalent to one ton of CO2 avoided or sequestered. It's taken from companies fighting to reduce GHGs, including IMPT.io. Thus, knowing that blockchain facilitates safe and transparent exchanges of securities, IMPT.io aims to sell its carbon credits on a platform regulated by blockchain technology, through non-fungible tokens. It is this subtle and clever combination that makes IMPT.io so special. An effective, fast and completely safe way!
Recognized by several large companies, the IMPT.io project will have a very significant impact in the years to come. Currently, the project has already collected more than 12.5 million during its presale stages (presale still in progress).
Disclaimer
All information on our website is published in good faith and for general information purposes only. Any action taken by the reader based on the information found on our website is entirely at his own risk.