Despite a promising start, the Web3 gaming industry seems to be having a hard time attracting players, let alone keeping them.
We've all had times when we've spent a lot of time playing games and spending money on useless games.
According to a survey of TheGamerthe average gamer spends about $76 a month on games, or about $58,000 over their lifetime.
As shown in graph above, millennials top the list in terms of gaming spending.
This enthusiasm for games may be related to the extra time users devote to their digital passions. Similarly, the sanitary isolation introduced during the Covid-19 pandemic has only increased the expenses of the players.
Last year, Microsoft and Sony, two tech heavyweights, registered one rapid growth from their gaming revenue. According to a study Led by Streamlabs and Stream Hatchet, Twitch saw its viewership grow by 83% in the year following the Covid pandemic. In the second quarter of 2020 alone, the platform recorded over 5 billion hours of content views.
So what does this all mean for the Web3 gaming industry?
Web3 games: classic games with "a little excitement"
Judging by TheGamer's survey data, it seems that gamers don't hesitate to spend money on in-game items. That said, the decentralized nature of Web3 games makes them more interesting. Indeed, the next generation of blockchain gaming promises to put power in the hands of players, rather than giving it to a single central authority.
According to a report from DappRadar, Web3 games and metaverse projects have generated $748 million as of August 1, 2022, a 135% increase from July. It goes without saying that the sector arouses interest.
Similarly, investors continue to support these emerging platforms. Indeed, the annual growth forecast for investment in the Web3 gaming sector is up 20% to $10.2 billion.
These massive investments show that despite the difficult and uncertain conditions in the crypto market, major investment firms remain optimistic about the future of the GameFi industry.
Immutable, a NFT-platform based in Australia, is currently one of the largest calibers in the business. The company has already raised $500 million to further develop its ecosystem. Robbie Ferguson, co-founder and CEO of Immutable, states that the main objective of the company is to integrate innovations in the Web3 gaming sector.
"We believe gaming is one of Web3's biggest opportunities to date. The total addressable market will be large and much larger than it is today. The gaming industry alone could reach $100 billion."
Blockchain, supported by dedicated and passionate crypto-geeks, can create a very promising gaming ecosystem.
But there is a problem…
So far everything seems to be going well. However, the Web3 gaming industry struggles to retain players. Are blockchain games too complicated? Are they too expensive?
Coda Labs, a blockchain entertainment platform, recently released a survey that wasn't too reassuring for fans of Web3 games. The platform surveyed 6,921 people from five countries about their perception of the Web3 gaming world.
Investments in blockchain gaming reached around $5 billion in the first half of 2022. However, the industry still has a long way to go before it reaches mass adoption. Indeed, only 12% of non-crypto players have already tried Games on the Web3. Similarly, only 15% of those who have not yet tried these games say they are ready to try them later.
Where does the problem come from? Here's a chart that sums up the situation perfectly:
Interesting, crypto followers (including non-players) are afraid of falling into the traps of fraudsters, which is not at all surprising given the recent increase in crypto scams.
Web3 Games vs. Web2 Games
The crypto market is moving at breakneck speed. A month in the crypto realm can be compared to a year in the "real world".
As the gaming industry continues to generate interest, Web3 games are trying to make their way into the mainstream gaming community.
On the other hand, many Web3 projects present very ambitious roadmaps that they cannot meet even under the best possible conditions, much less when bear market at his best.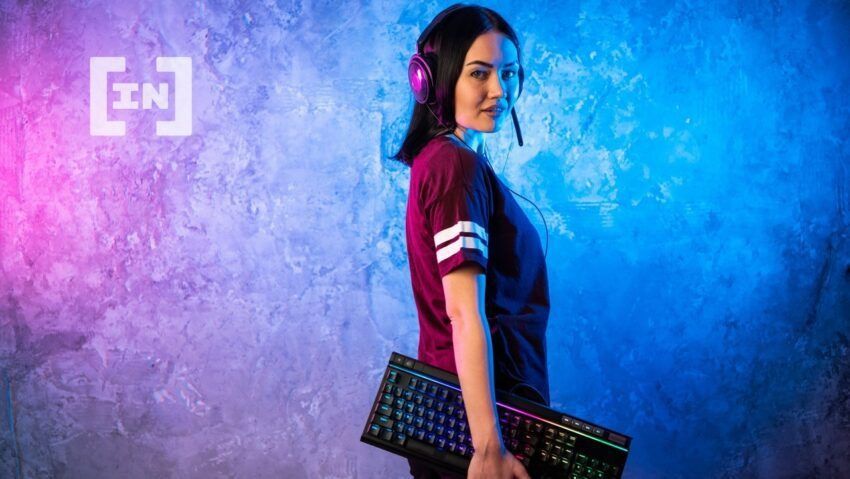 In addition to design and gameplay experience, Web3 game studios also need to monitor the value of their native tokens. If the price of a game's original token starts to fall, investors may lose interest.
Sometimes all it takes is a single bearish move in the crypto game for investors to look elsewhere. Also note that most Web3 games are developed from the model two signs fromAxie Infinity.
Given the current situation, it wouldn't be surprising to see Web3 game companies go back to good old Web2 games.
Is it still too early for the Web3 gaming industry to dethrone the Web2 gaming industry? Most likely.
Disclaimer
All information on our website is published in good faith and for general information purposes only. Any action taken by the reader based on the information found on our website is entirely at his own risk.