LThe Autumn Philatelic Fair opened its doors on Thursday 3rd October. Organized at the Espace Champerret, in Paris, a large audience gathered during this first day. To buy stamps in small titles, you are likely to experience shortages – and speculation – offered by various post offices (France, Saint-Pierre-et-Miquelon, for example), to have the stamps of their autographs at the stand of the Art of engraved stamp association (ATG), or don't miss the bargains between dealers, members of the National Chamber of Trade Unions and philately experts (CNEP), organizer of the event.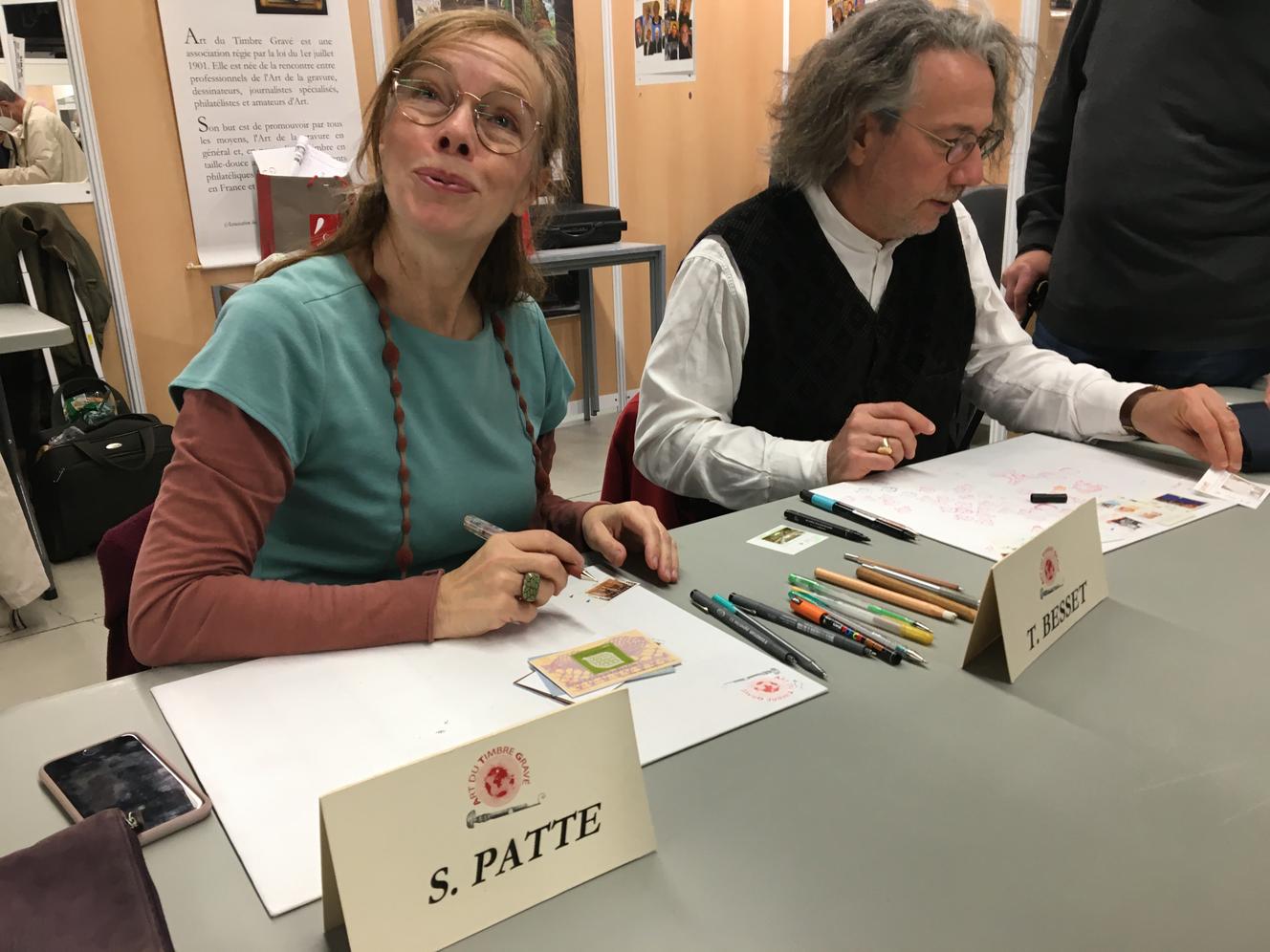 A word to announce some changes that will come to the organization of the philatelic activity as a whole.
Thus, François Farcigny announced that he had organized his last Salon as president of the CNEP. His successor should be Paolo Salvatori, head of L'Archive, in Caen (Calvados).
Another departure: Gilles Livichitz, the director of Philaposte, the management within the La Poste Group, which designs, prints and ensures the distribution of stamps, will take over the management of a subsidiary of La Poste from 1.er January 2023. Name of his successor: Paul Dworkin, Human Resources Director of the Services-Mail-Pakostra Branch of Le Groupe La Poste since 2015. Gilles Livchitz took up his position at the head of Philaposte on February 14, 2014.
Born in 1966, Paul Dworkin is a former employee of Mediapost. Holder of a master's degree in management sciences, a master's degree in industrial economics and an MBA in network company management, he has spent most of his career at La Poste, where he joined in 1993.
Finally, Isabelle Lecomte, a "figure" at Philaposte, where she is responsible for stamp design, has announced her retirement in 2023. Many will regret her smiling availability.
Frédéric Morin, deputy director of Philaposte, announced during a press conference orchestrated by Gilles Livchitz – who insisted on the machinery investments of the Boulazac postage stamp factory in Dordogne, more than 9 million euros between 2022 and 2023 – the launch of a block of NFT stamps (non-fungible tokens, "non-fungible tokens") on February 7, 2023. At a price of 8 euros, 100,000 copies will be printed.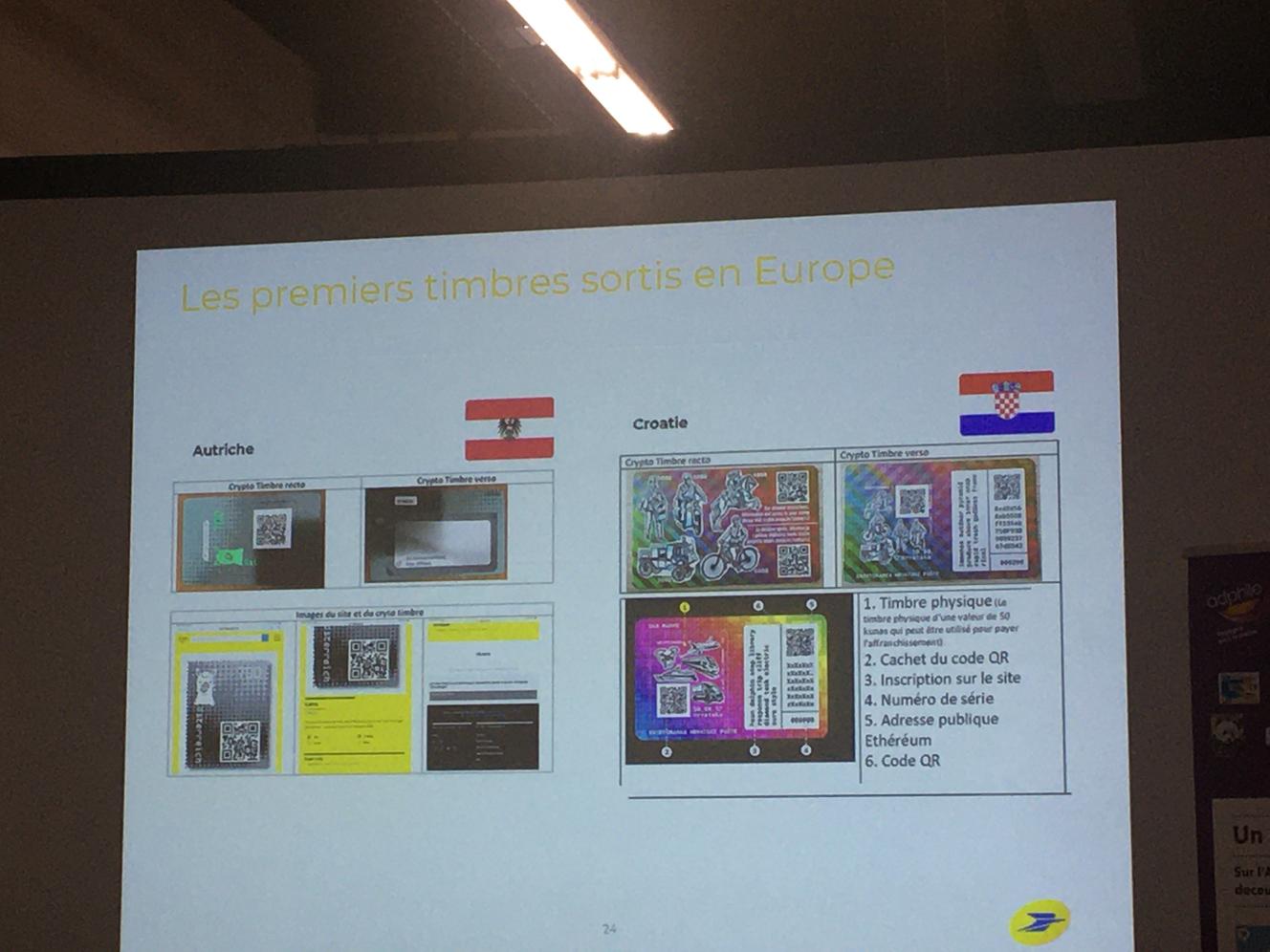 Philaposte started from the observation that in the last two years various post offices have happily started issuing such stamps. "Pioneers" in this field are Austria, Croatia and Switzerland.
The principle is to"linking a physical stamp to its registered duplicate on a blockchain for its NFT authentication", in this case the Tezos blockchain. In such a way that it makes a count "every single stamp".
Frédéric Morin wanted to be reassuring to philatelists, with specific expectations. Yes, this is it "To preserve its artistic dimension" with postage stamps, avoiding the "appearances" of the barcode or QR code that interfere with the visual images of the actual products. Other elements to consider: must "Make this block above all a physical collector's item" who will be registered "in a collection approach with several issues per year" and us "guarantee its authentication".
This issue will be an opportunity to promote technological innovations, from this first block that benefits, for example, "microperforations".
Therefore, this NFT token will appear as a dual product, a physical token and the NFT associated with it.
In terms of its marketing, its sale – excluding the subscription and in euros – will take place only online, through a dedicated La Poste site: "During purchase, receiving NFT connection (authentication) and blocking by mail". The date of purchase will make it possible to specify whether it is a " First day " or not.
On the practical side, Frédéric Morin gives some advice:
– Timestamp: every action on an NFT (creation, transfer, modification) is recorded on the blockchain.
– Single possession: an NFT can only be held by one person at a time, because it cannot be duplicated, with proof of possession.
– Transferability: an NFT can be transferred from one person to another
– Unbreakable: an NFT cannot be hidden…
This of course raises questions that usage will help answer… Will the two linked "objects" (physical block and digital double) have "separate" lives? What will be the value of an NFT token "orphan"detached from the physical block, sold, while the physical stamp will remain the property of the original purchaser?
A very interesting initiative that goes "Gives a youthful appearance" to traditional philately.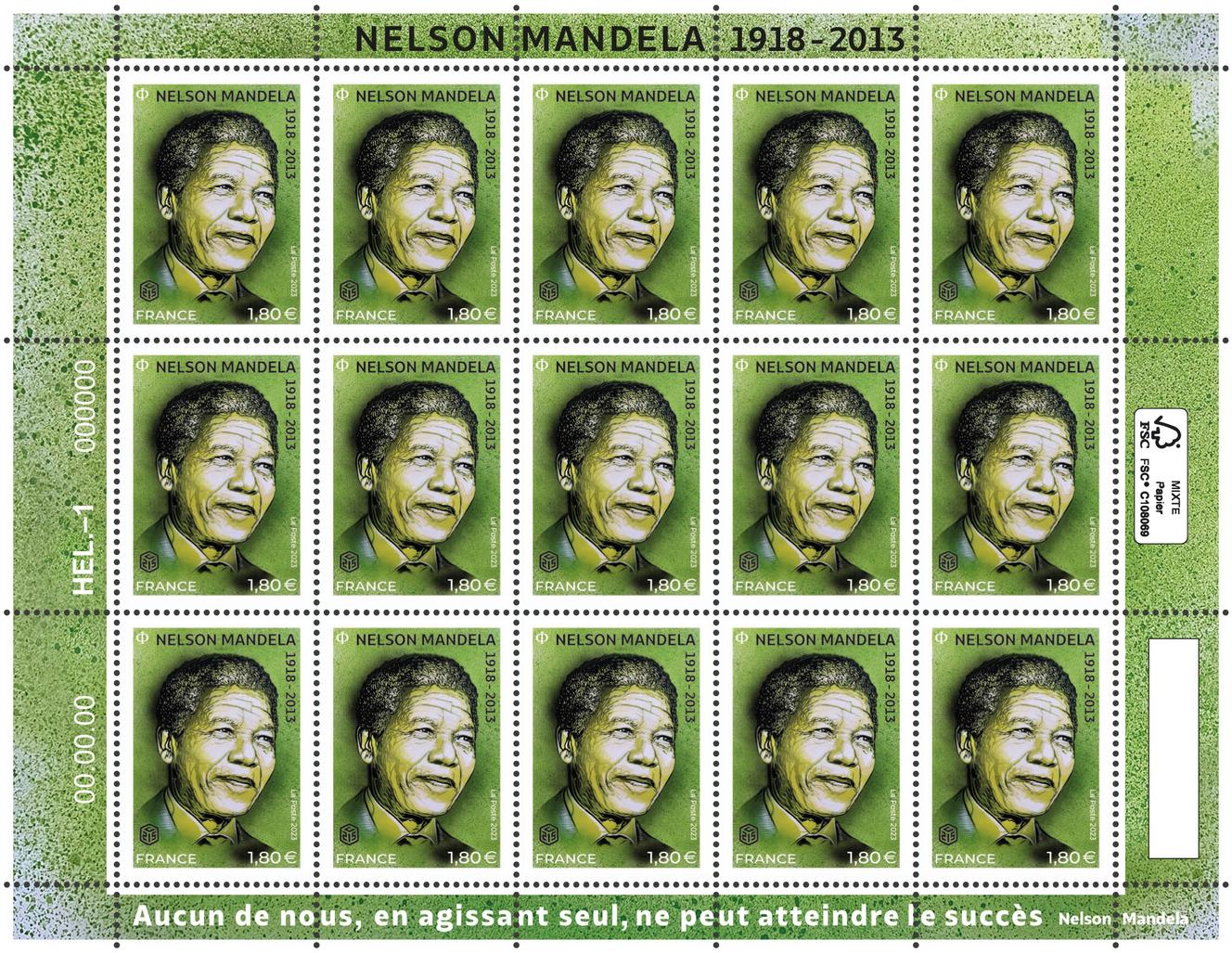 This first day also saw the unveiling of a stamp for general sale on 23 January 2023, bearing the figure of Nelson Mandela (1918-2013), created by Christian Guémy, alias C215, in the presence of the artist, Gilles Livchitz, by Tebogo Seokolo , Ambassador of South Africa to France, by Selene Daver, project manager for the monitoring of presidential engagements for Africa, representing the Ministry of Foreign Affairs of the French Republic.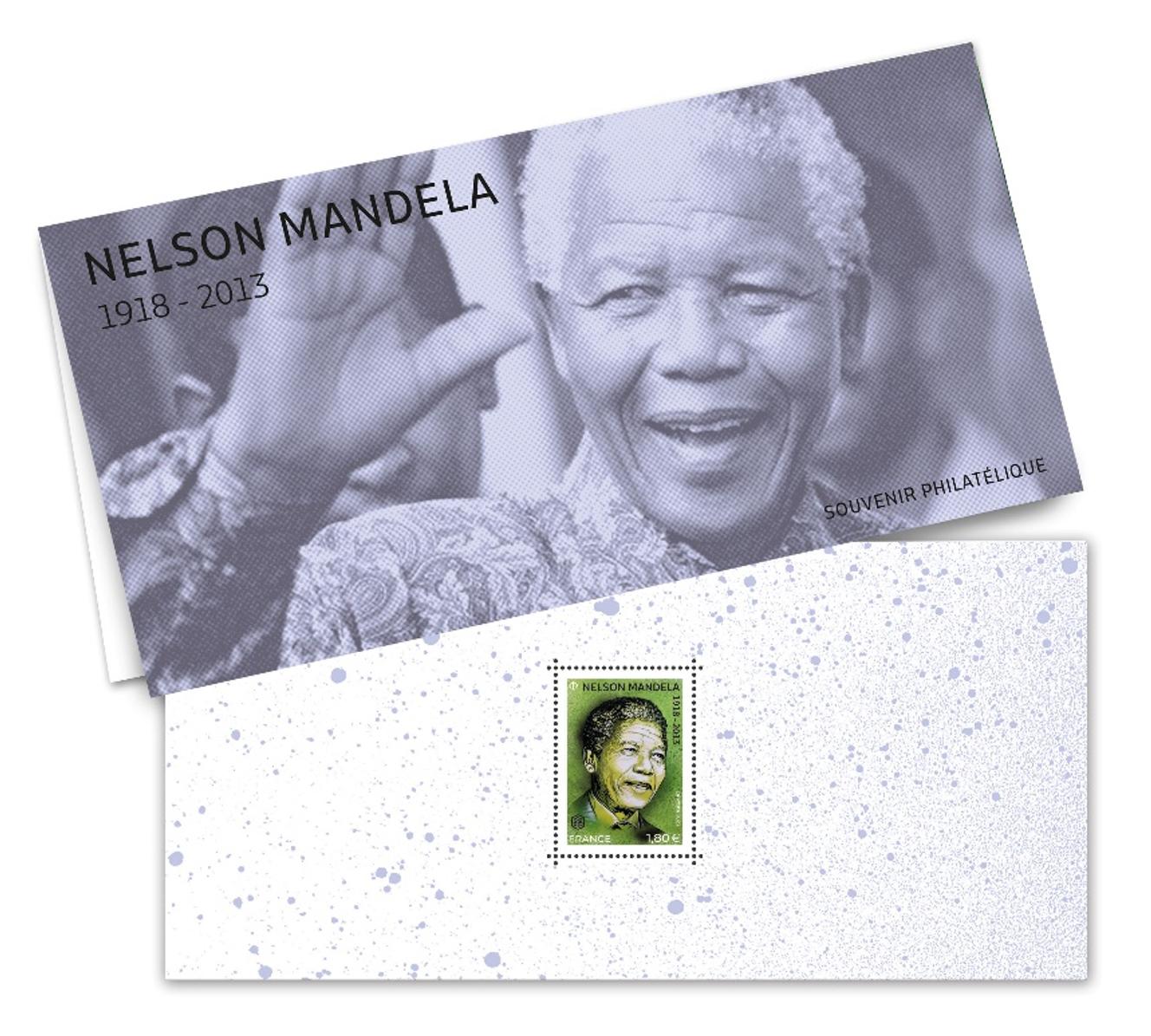 The stamp, worth 1.80 euros, engraved by Elsa Catelin, will be printed in offset/intaglio, in a sheet of fifteen copies for a total print run of 600,000.
A philatelic souvenir will accompany this issue, at the price of 4.50 euros (type: 25,000).
C215 will organize a signing session during the pre-sale of the stamp, in Paris, on Friday January 20, from 10:30 a.m. to 12:30 p.m., at Carré d'Encre, 13bis, rue des Mathurins (9e municipality).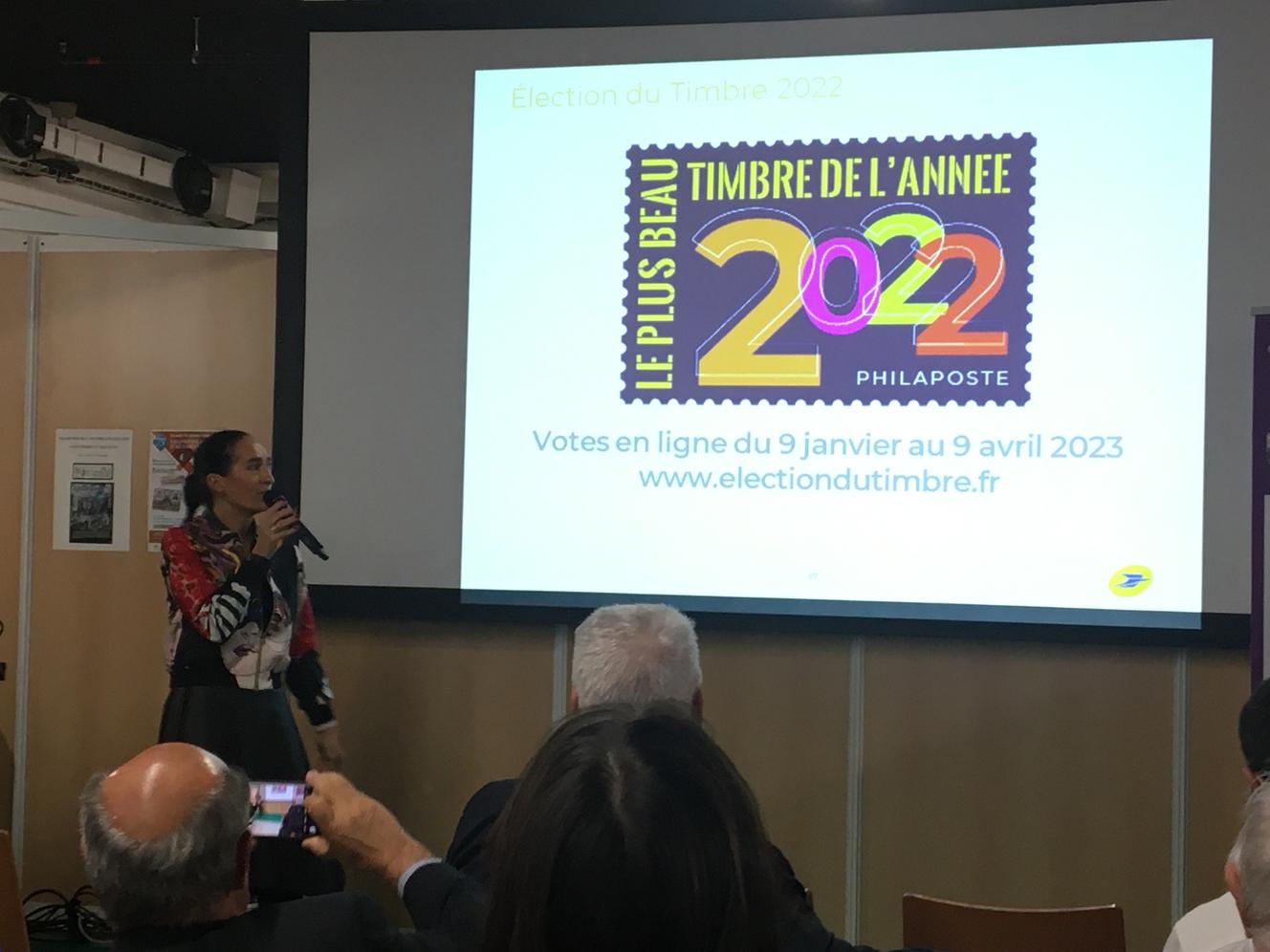 During the press conference, Ségolène Godeluck, Director of Communication and Institutional Relations at Philaposte, announced the conditions for the launch of the election for the most beautiful stamp of 2022, organized online from January 9 to April 9, 2023.
The latter also encouraged collectors to send stamp subjects for 2024… Places and monuments, (more or less) famous people, various commemorations… Don't hesitate to send your suggestions to La Poste via I tweetfrom Facebookor by email (communication.philaposte@laposte.net)…
Finally, we will learn that the CEO of La Poste Group, Philippe Wahl, has made a proposal to change the stamp in common use, with the image of "Marianne", in the Elysée. In keeping with the tradition you see with each new presidential term, a new "Marianne"… Philaposte is ready…
Autumn philatelic fair, until November 5, Espace Champerret, hall A, from 10:00 a.m. to 6:00 p.m., except for the 5th to 5:00 p.m. Free entry. Metro: Porte de Champeret.