These are terms that we come across more and more in the high-tech world. Concepts that have been talked about for decades, among these "technologies of the future" that have long made science fiction works fantasize, and that are already becoming reality. Their use is certainly still limited, but the fact is that, tomorrow, they may very well be part of our daily life… But what is it?
Virtual reality and augmented reality are concepts which, although they may still seem very abstract, tend to merge. It must be said that in the end, these two technologies have real points in common, beyond the term "reality". Both offer, rather, a virtual experience, each aiming to provide the user with a certain immersion in the digital world. So yes, they are indeed similar at first glance, but nevertheless they operate in a completely opposite way: on the one hand, virtual reality aims to replace the real world with a virtual universe, while on the other hand, augmented reality only improves the real. the world of some virtual elements. Do you follow?
Virtual reality (VR): immersing yourself in another world
Let's go into more details. Virtual reality is usually what a video game offers: a universe that exists only digitally. But it is not enough for a part of Mario Kart, as good as it was, to be able to say you had a virtual reality experience, away from it. The idea of ​​VR, for those near you (Virtual reality), there is no longer a screen separating the player from the virtual world. He finds himself completely immersed in it, for a completely immersive experience. Using a VR headset and some other means of motion capture (a controller, usually), the player finds himself thrust into the game, having the impression that he is actually there. It can be particularly surprising…
you watch the movie Ready Player One by Steven Spielberg? Well that's exactly it. And if today the experience is limited to a few compatible video games and other simulators, the idea is that soon we will be able to do all kinds of things in this virtual world that is opening up to us, such as attending concerts or taking part in remote meetings. This is especially imagined by Facebook, which recently changed its name to Meta, clearly displaying its ambitions in what is called the "metaverse"…
By definition, with a virtual reality headset on your head, you find yourself completely disconnected from reality, having absolutely no awareness of your surroundings. Augmented reality is just the opposite. The user remains well aware of his environment: he is not the one who will immerse himself in a virtual universe, it is the virtual elements that will invite him into the real world. This is also done, necessarily, by means of a device. And for now, it's just our smartphones!
Augmented reality (AR): the real world, in 2.0
Because you probably didn't realize it, but many experiences in AR as they say (Augmented reality) already exist today, through various mobile applications. The most talked about is once again the video game: remember Pokemon Go ! A real global phenomenon three years ago, the game consists of showing adorable Pokemon creatures – through the smartphone screen – in the middle of the living room, an open space, a street, in short from where we are. But there is no need to surrender to the sirens of Pikachu and his friends to see what augmented reality is on smartphones: the Google search engine offers this option in some search results…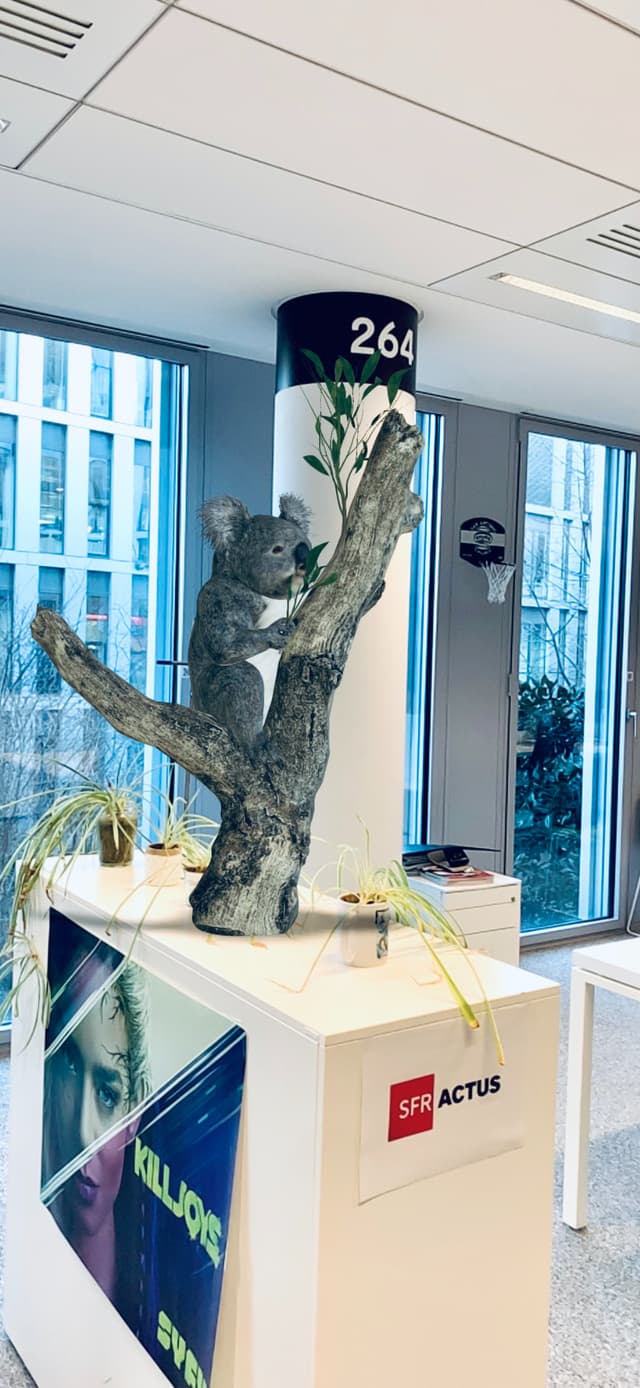 More anecdotally still, but perhaps the most common use to date, augmented reality has been imposed on social networks, taking the form of filters on selfie videos that change the appearance of the 'user'. Yes, you'll understand, that's what it's about when you see your granddaughter with big eyes and a big mouth, even with a dog face, on video! Thus present, already, the air of nothingness, augmented reality is still only in its infancy. You can imagine that the tech giants have big plans for it too, hoping that it will end up completely in our daily lives. The idea is, once again, that eventually there would be no screen to separate us from this virtual experience, and that we could see various digital information displayed before our eyes, without having to switch from the smartphone.. .
In any case, it was the brainchild of the famous Google glass, which after years of development, however, has never been sold to the general public. But proof that the Mountain View firm had smelled something, various other brands are now working on augmented reality glasses. The one we expect the most at the turn is, of course, Apple. Moreover, we recently saw that the Apple brand, although it would also have a virtual reality headset in the line, would bet more on the future of AR than VR… It would not really share the same vision like Facebook – sorry. Meta – related to the metaverse, rumored to be somewhat reluctant to the idea of ​​a virtual world that could completely replace the real world. There are indeed reasons to have some reservations. However, whether with a VR headset or "simple" AR glasses, it's a safe bet that virtuality and reality are increasingly likely to merge…
Already addicted to virtual reality? Do you already have a VR headset? Are you also subscribed to a 5G plan with SFR? So we strongly invite you to find out option – offered – SFR 5G Xperience ! Total immersion in the SFR universe, both on the football pitches of RMC Sport and on the sets of news channels BFMTV…
Sources: Futura-Science, Bloomberg