In the midst of the Covid-19 crisis, in April 2020, the Public Aid and Hospitals of Marseille (AP-HM) created its "Phoceo" donation fund. The structure, led by Secretary General Virginie Negri, aims to become a link between economic players and public hospitals, in order to increase the attractiveness of the third university hospital center (CHU) in France, the largest employer in Provence-Alpes- Cote. region d'Azur.
"Phoceo is a tool to promote the territory", describes Virginie Negri interviewed by Gomet'. This improvement, or the search for excellence, translates into three concrete ambitions: improving the reception and attitude of patients and their families, improving the working conditions of nursing staff and supporting research. To accomplish these missions, Since its creation, the fund has collected 1.5 million euros in donations from 1,500 individuals and companies such as CMA CGM, Lyondellbasell or Axa, but also smaller companies in this area such as printing temperamentbased on Valentine.
To illustrate the action of the endowment fund, Virginie Negri evokes three projects financed by Phoceo.
Renovation of 80 guard rooms for trainees
" If France survived Covid-19, it is thanks to the caretakers. They stood up. When the equipment was missing, the staff was still there. At Phoceo we have created a program to decorate interns' guardrooms.If the hospital does not have interns, it does not keep. They will have brand new rooms decorated with beautiful furniture and a beautiful bathroom. With 3,000 euros, we are completely redoing the guards' room so that they are in good condition and can exercise at night. We have 80 to renew at the four AP-HM locations. »
Improving patient care with virtual reality headsets
" We purchased 10 virtual reality headsets to better manage patients' pain. In some cases, the use of a helmet allows caregivers to avoid the use of general anesthesia. They combine the use of a helmet with hypnosis so that the patient can be operated on without heavy anesthesia. This makes huge savings for the public service as we use one less room night and reduce the use of medication. We installed the first ten helmets for orthopedic surgery, burn victims in intensive care and in the psychiatric center (site of conception) to fight phobias: like flying, vertigo… Each helmet costs between 3500 and 5000 euros. »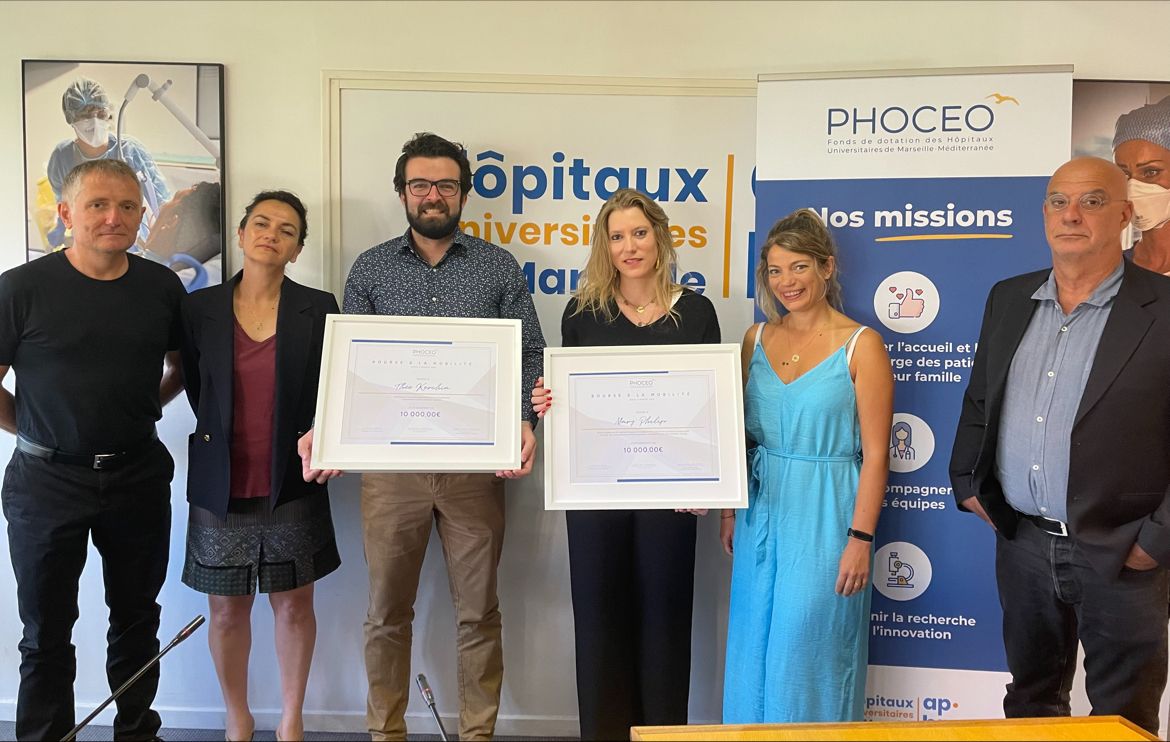 Support of research projects abroad for young doctors
" We awarded the first six grants of €10,000 to support brilliant young doctors aged between 30 and 40 on average. We have young physician-researchers who are asked to publish research articles. And among them, some are searching in new fields and may provide answers to some diseases such as endometriosis or schizophrenia. To deepen their research, they sometimes have to go to study abroad at the world's largest universities, before returning to work at AP-HM. These studies cost an average of 70,000 euros and in addition they lose their salary here. That is why scholarships can help them finance this trip abroad. We also want to open its scholarships for paramedical professions, so that nurses can build their skills on some innovations abroad. Our idea is to support excellence. We can all regret brain drain, but we must act. Excellence must stay in the territory. »
According to Virginie Negri, the economic structure consisting mainly of small and medium enterprises (SMEs) does not prevent them from contributing to Phoceo projects. In opposite, "An SME can finance a complete project for 2000 euros and be proud of it", says the Secretary General. And to continue: "Each of these projects can save the life of a patient, a caregiver, a researcher. The company can really make a mark. »
Useful links:
> With the new Biogénôpole de la Timone, AP-HM wants to restore the image of the public service
> Newsweek Hospital Rankings: La Timone (AP-HM) 117th in the world
> Projects of Phoceo