Published on 26.10.2022 at 17:01.
The new animated series by Star Warsnamed Tales of the Jedi lands on Disney+. A great opportunity for geek fans to discover emblematic characters from a different angle and in a 3D universe. The spin-off officially launches on the SVOD platform on October 26 and takes over fromAndor. To follow from France, Internet users have the choice between several types of subscription to Disney +. It is also possible to subscribe to the cheaper SVOD platform with internet box. Which operator to choose? How to enter it? MaPetiteBox covers everything you need to know.
Tales of the Jedia series to watch exclusively on Disney+
The universe of the legendary Star Wars saga is enriched again with a spin-off. This time it's a 3D animation with the series Tales of the Jedi. It is divided into 6 episodes, including release date is scheduled for October 26 exclusively in the Disney+ SVOD platform.
The story takes place between The Phantom Menace (1999) and A new hope (1977). Tales of the Jedi basically it comes down to two key characters from the prologue, Count Dooku and Ahsoka. Here we find a focus on the master-student relationship between Dooku and his Padawan Qui-Gon Jinn, before he turned to the dark side of the force. Ahsoka trains on her own with Anakin Skywalker and Captain Rex.
When it comes to casting, Tales of the Jedi don't do things by halves. In effect, historical actors agreed to lend their voices to the characters for total immersion. Therefore it is Liam Neeson himself who plays Qui-Gon Jinn. Matt Lanter and Terrence C. Carson also voice their characters.
Read also
How to watch Netflix with your SFR internet box?
Read more
Disney+ is available for 6 months with SFR Box Fiber Power
To watch the series in full Tales of the Jediit is possible to subscribe Disney+ via an internet box. Right now, SFR is offering a special offer on SFR Fiber Power. It is available at the price of €26/month for 12 months and with 1 year commitment. In addition, the Disney+ subscription is free for 6 months.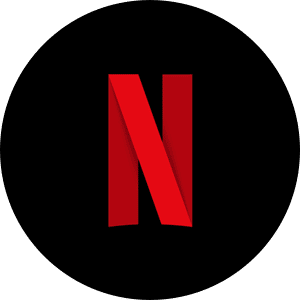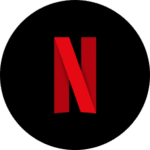 from
€26.00
in month
First of all, the internet box on promotion offers fiber optic with a theoretical internet speed of 2 Gb/s shared and 700 Mb/s upload. Or 1 Gb/s per connected device for download. The internet connection speed is adequate for streaming and therefore for Disney+. That's not all, as SFR Fiber Power is compatible with the Wi-Fi 6 standard. This allows Internet users to connect even more devices simultaneously without losing connection speed.
In addition to fiber optics, the internet box has a big advantage, as Disney+ is free for 6 months. The package also includes SFR Entertainment+ and offers more options. In addition, subscribers have the right to a TV package of 200 channels in HD. To top it all off, adds the SFR Connect the TV set-top box in 4K HDR Dolby Vision and Atmos. Great to see Tales of the Jedi on the big screen and in high quality.
To complete its offer, the operator adds several options. Calls are unlimited to landline and mobile phones in metropolitan France, in the foreign departments and in more than 110 countries. Also, the commitment period is 12 months, with a price increase to €43/month next year. In other words, the subscriber can decide to terminate his internet box subscription in order not to pay more for the second year.
Here's what to remember about the SFR Fiber Power box:
up to 2 Gb/s shared download and 700 Mb/s upload;

Disney+ and SFR Entertainment + free for 6 months;

200 TV channels + a Connect TV 4K HDR Dolby Vision decoder;

Wi-Fi 6 technology for better device connection;

unlimited calls to landlines and mobiles in France and worldwide.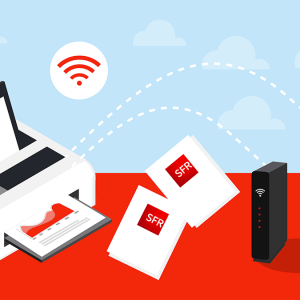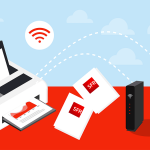 Read also
Connecting a printer to its SFR internet box via WiFi, USB, Ethernet…: the solutions
Read more
Learn more about affiliate links
Our team selects the best offers for you. Some links are tracked and may generate a commission for MySmallPackage without affecting the price of your subscription. Prices are for information only and are subject to change. Sponsored articles are identified. Click here for more information.