The French company, specialized in "cloud computing", is launching on October 26 a new offer for Power, which makes it possible to transform an old computer into an overpowered PC for gaming, productivity or even creativity.
For several years, shadow made his name starting cloud computingwhich means the possibility of access from any computer, smartphone, tablet or any other compatible device with the power of a high-end computer.
A simple (good) internet connection is enough for this. For a monthly subscription, the Shadow service then provides access to an office environment stored on a remote server. Even an old PC relegated to the bottom of a closet due to its great age can then become a competitive beast.
Give old PCs a second life
The Parisian company recently experienced numerous internal, structural and even operational upheavals, before being acquired by a fund managed by Octave Klaba, the man behind OVHCloud. An extensive reflection about Shadow and the direction to take followed.
And this starts especially with a review of the offer. For this "PC in the cloud", as the company claims, currently only a price of 29.99 euros per month is offered. This price gives you access to a full computer, accessible with a single click wherever you are as long as the connection is good. Just open the Shadow app to see a desktop open on the screen similar to any screen when you start a Windows PC. Even on a Mac or Linux computer. Documents created through Shadow are accessible from any medium compatible with the platform.
It is possible to download common software (Office or Adobe suite, video or audio editing software, design software, etc.), but also required computer games and run them as if they were really on the computer. The Shadow app also lets you launch them on a tablet, an Android Smart TV, or an Apple TV, with a Bluetooth-connected mouse, joystick, or keyboard if necessary. There is also a VR version of Shadow to access his documents using a virtual reality headset.
Shadow prides itself on providing blazingly fast download speeds for your software and games thanks to the power of its data centers. But everything is transparent at the end of the chain for the user which gains in speed, fluidity and usability.
Power has a cost
To meet the demands of more advanced users, Shadow is launching the Power offer from this Wednesday for an additional €14.99 per month. And for this higher price, users will have access to a remote computer equipped with an Nvidia RTX A4500 graphics card – the professional version of the GeForce RTX 3070 – (or AMD RDNA2 equivalents), 16 GB of RAM, an AMD CPU EPYC 7543P (4 cores and 8 threads) and 1 integrated 1 Gbps fiber optic link. A high price that comes to about 45 euros per month in total, but it offers a powerful virtual computer on any compatible medium, regardless of the PC you use, even if it is old and outdated.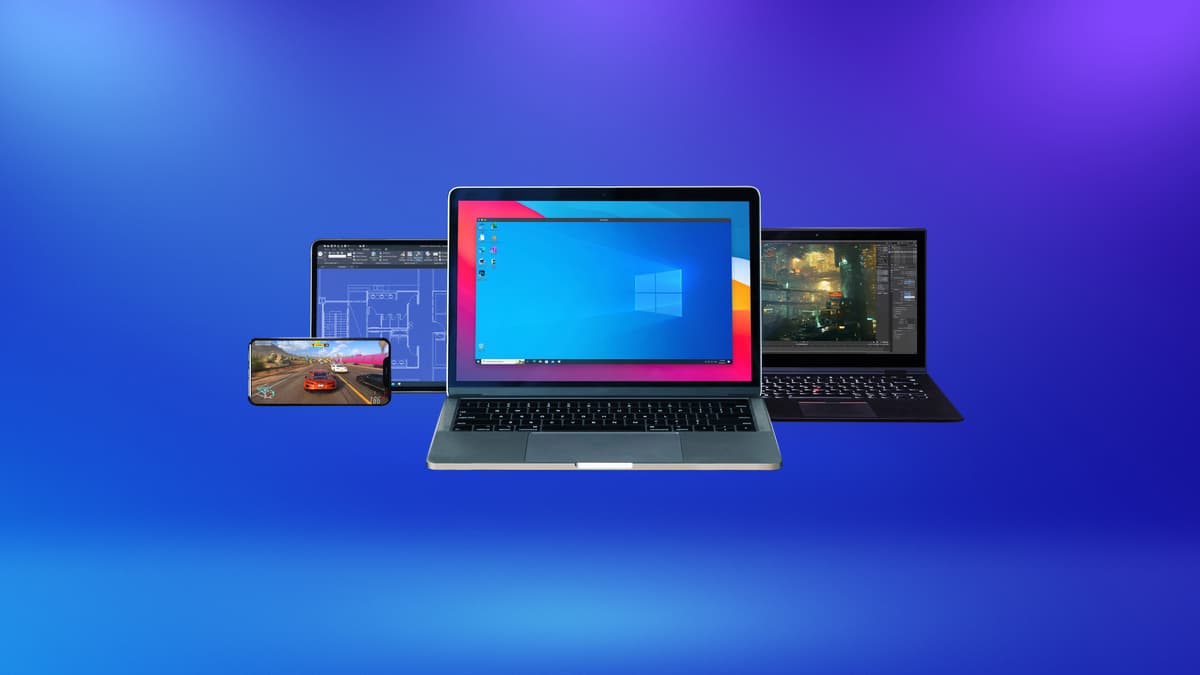 It's the strength of cloud computing and therefore cloud gaming that you can run resource-intensive software and games on older devices. Provided you have sufficient and stable internet speed to launch the home interface. Initially, the Power option is offered to some subscribers of the basic Shadow offer. Additional slots on the company's servers will be available in November before rolling out on a larger scale.