In a context of desperate purchasing power, where the consumer goes in search of the best value for money to find the rare gem, price comparisons have already been on the rise for several years. Generalist, independent and French, 123comparer offers to find the lowest price for millions of products.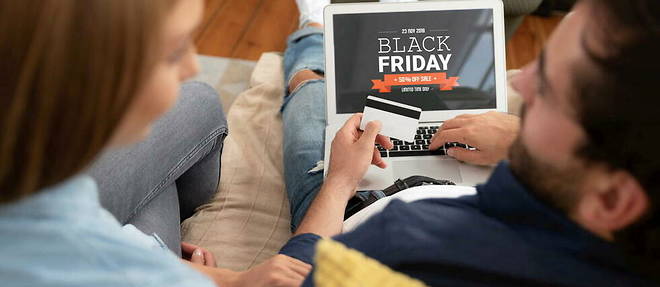 Published on


The link was copied
Copy the link

THEREBefore we buy a product, we all like to take comfort in our choice and be sure that we have found the best price. With the rise of digital and thanks to a price comparison finding the best internet deal in a few clicks becomes child's play. Established in 2010, the site 123comparer summarizes at a glance the best prices for a product on the current market. A real-time savings and assurance for the consumer to get the lowest possible price.
Depending on the time of year, the site has between 300,000 and 600,000 visitors per month, proof of its reputation in the French market. A Belgian version was also launched in late 2020 before soon opening in other European countries such as England, Germany, Spain, Italy and Greece.
Features of smart shopping
The number one independent price comparator, 123comparer offers more than 91 million products across its database. Smartphones, video games, home appliances, the site references a multitude of items so that everyone can find what they are looking for. "We work with more than 1,600 partner merchants, enabling us to offer a large number of offers for a single product," explains Guillaume Berthelon, the site's founder. As Christmas approaches and Black Friday search trends are already showing an increase in visits to the toy and electronics departments.
For a better experience for its users, 123comparer also offers various features to make searching even easier. One of the most used is the price alert. On a given product, the Internet user activates a notification and he will be informed by email when his price drops. With the price chart, he can also analyze the evolution of the value of an item over several months and thus avoid being deceived by false promotions. Note that each price is updated several times a day.
Try online before you buy
If price inflation combined with the rise of digital is causing an ever-increasing appeal for price comparison sites, the use of these sites is now becoming commonplace for many consumers. "Buying behavior is changing," explains Guillaume Berthelon. "Today, many people go to search online before going to shop in stores. And even for a €5 item, some are ready to wait months for its price to drop before buying it for a few euros less."
Being a true anti-crisis tool, 123comparer enables consumers to get the best price with a simple online search, across nearly 91 million products and around 1,600 partner merchants. A solution that allows everyone to find their account as comparators represent an important lever for e-commerce sites which thus gain visibility. With each sale activated, the comparator recovers a commission that works on the CPA (cost per acquisition) model. "Physical stores and online stores are continuing their digital transformation, and comparators are essential allies for their visibility. We are precisely the relays that allow the consumer to discover their catalog". A profitable deal.
In the age of multiple choice, comparison has become a necessary step. In fact, price comparison has become a reflex that extends to more and more sectors. A growing trend that should not be reversed as comparison shopping is now a habit that has largely developed among consumers. With 123 comparison, finding the best deal has never been easier.
Consult our file: Portraits of entrepreneurs