Change of internet provider due to price increase KPN, XS4ALL and Ziggo
These are complicated times. Not only because our freedom is considerably limited by the corona measures, but also because many feel the financial consequences of this. This is not the time for an ISP to raise prices, you might say.
But let KPN, XS4ALL and Ziggo do just that. These internet providers indicate that they need the extra income to be able to invest in the network and the quality of the internet connection. This is a price increase of between 1.00 and 3.50 euros per month. This does not mean that for the money you pay more, you will also receive an increase in your internet speed. KPN offers little convenience by offering some additional TV channels if you have a subscription in combination with television. In other words, for many there is a reason to look for another provider.
You can also change during the agreed contract period
But can you just switch if you have a contract with one of the aforementioned internet providers? When you have completed the contract term agreed with your subscription, this is possible with a notice period of one month. But even if the end of your contract has not yet come, you have the option to cancel your subscription. This is because KPN, XS4ALL and Ziggo are adjusting the 'rules of the game' so to speak.
But this comes with an ultimatum, which is July 1, 2020. You must have canceled your contract before July 1 in order to use this exit scheme. If you don't, you automatically accept your Internet provider's price increase. Therefore, it is important to take immediate action if you do not want to accept the anticipated price increase. Cancel yourself with your current provider, so you can specify the reason. If you leave this to your new provider, you can still be fined for breaking your agreement.
Choose the right download speed
When looking for a new provider, of course, you will initially compare internet subscriptions based on price. But of course, that's not the only important factor to consider. The maximum download speed of the subscription is also very important. This choice should be related to the amount of use you make of your Internet connection. If you use the connection on your own and don't have different processes running at the same time (streaming, downloading and uploading, video calls, online gaming), a download speed of 30 Mbps is already reasonably well served. Are there other people in the house using the same internet connection? So that gives reason to opt for higher download speed. Add 20 Mbps so each user is 'safe'. If you now have a cable Internet subscription but are switching due to price increases, keep in mind that Internet over a DSL connection has a lower ceiling for the highest possible Internet speed.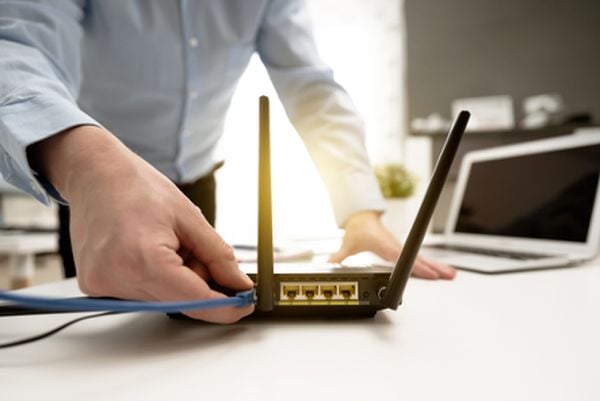 Fast and stable fiber optic internet
If you're switching providers now, it's also worth considering whether it's not time to opt for a fiber optic internet subscription. That's not cheaper, but it does give you a faster and more stable internet connection for your money. Not everyone can get fiber optic internet at home anymore, because the network is still being rolled out. However, this has already been implemented to such an extent that it is already present in much more crowded inhabited areas. To find out if this is also the case for you, you can do an online zip code check. Then, with the push of a button, you'll know if you can get fiber internet or not.
business internet
If you are an independent business owner and see the price increase as a reason to switch, you may want to consider going for a business internet subscription. That's not cheaper, but it offers an additional service. When a problem arises with your Internet connection, which is of course very annoying for a company because business processes can come to a halt, you are (almost) at the front of the queue to solve the problem. In fact, you get priority over private clients.
(This article is outside of Metro editorial content)
Also Read: 8 Questions You Don't Want To Ask Your Parents, But Should