NFTs have made significant progress in the past year. The technique is primarily used to sell digital artwork. manners magazine talks to Berry Vrolijk, crypto expert at Doopiecash who spent three months dealing with NFTs.
With inflation and falling or even negative interest rates, the popularity of investing is increasing. In this section we talk to investors and investors who make a living in the world of investments. This article should not be construed as financial advice. Do you want to start investing? So it is important that you first ask yourself these four questions.
What are NFTs?
Although NFTs are popular, it is still not clear to many what they entail. The acronym stands for Non-Fungible Token: a non-exchangeable and irreplaceable digital property certificate. It is a contract on the blockchain of a cryptocurrency. At the moment it is widely used for digital artwork, but there are many applications for the technique.
Art in the form of NFT
The world of NFTs is still new to Berry Vrolijk. "We have been working hard on NFTs for three months. We buy some NFTs and see what it does, how it works and how it moves."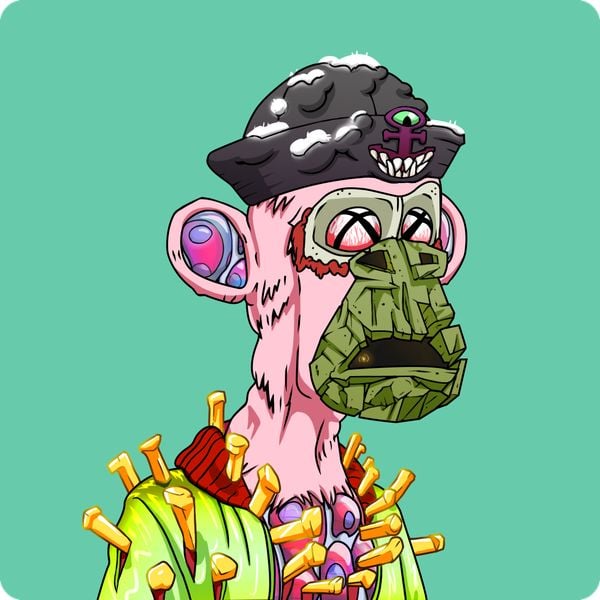 "We bought a Mutant Ape for 6.7 Ethereum (almost 20,000 euros) and sold it for 25 Ethereum (more than 74,500 euros). That is a positive result. But we've also invested in or overseen a lot of projects that haven't come to anything," says Berry.
it's a world of cowboys
"It's still a cowboy world right now. (..) Making an NFT is quite simple. That's why it's such a dangerous market," Berry says from experience. "We bought an NFT that was a derivative of a type of Ape. Discord, one of the major social networks, had 300,000 followers. So we thought it was a well-known and publicized project."
The most common NFT scams and how to spot them
"When the 10,000 NFTs went on sale, fewer than 5,000 were sold. In the end, there were 200,000 bots (fake accounts) on Discord. The developers don't know anything about them anymore and so we didn't do very well," says Berry.
Don't make the mistake yourself
But what can you learn from this? "It's smart to buy an NFT from an artist you know or are known for. It is not a guarantee that something is worth more, but you know for sure that it is a work of art."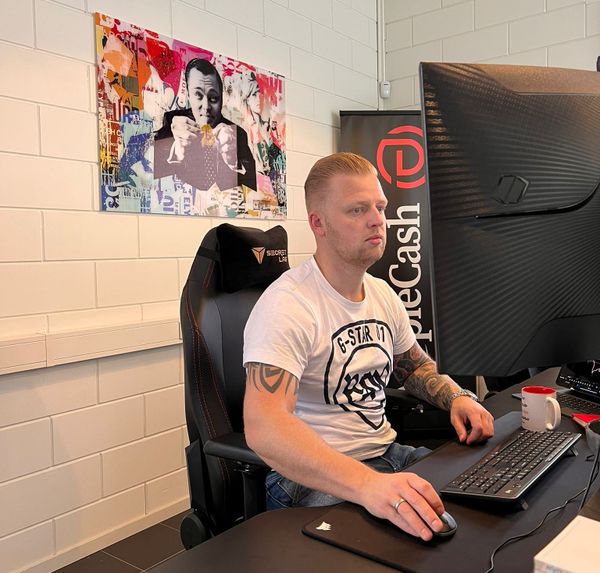 "There are also projects where real artists translate art into NFTs. Big name artists have a 'bluechip' (check badge/blue check mark). Then you have the certainty that it really is a work of art and not a random object of someone trying to pick your pockets," says Berry.
Good works of art are also a risk. "Anything new, or anything you can invest in, is fun. However, we always want to add a caveat. You should always be aware of the risks. (..) I still see NFTs as speculative, in the long run it has yet to prove its worth. It's a big jungle. There are gems in that jungle, but you have to know how to find your way. There are things that could become more true in the future. (…) It may be, for example, that an NFT from the Cryptopunks is worth a lot in 20 years because it is one of the first NFTs. But it might as well be worth nothing.
Much based on hype
"I think it's a 'hypecycle' and eventually the NFT craze will die down. Still, I think projects like Cryptopunks and Bored Ape Yacht Club, the founders, can hold their value to some extent and can grow in popularity," says Berry.
Investing in whiskey or wine: which is the better investment?
So why is there so much investment in speculative NFTs? "Art works by artists with blue chips ('good' NFTs) are for sale from a few hundred euros," says Berry. Besides the fact that an NFT itself costs money, you have to take into account "gas fees". These are the transaction costs you pay when buying and selling an NFT. How much this is differs greatly from the crypto currency you use.
Despite the sometimes high costs, "the return you can get is huge. However, a lot of return also means a lot of risk", concludes Berry.
Have you seen a bug? Send us an email. We are grateful to you.