Should we become a billionaire owner of the influential Twitter toy? It was a question that many were asking this week. This is, of course, Elon Musk, who took over Twitter for $44 billion. In addition to Musk's $1 billion takeover, there were discussions about a tweet from PVV leader Geert Wilders, who was first banned from Twitter and then not. And stricter rules for Internet companies were agreed in a landmark deal in Brussels.
The expectation that Musk will reform Twitter is justified. A passionate advocate for free speech, he tweeted after the announcement that "free speech is the foundation of a well-functioning democracy." Musk revived an old digital dream: "Twitter should be the square of the digital city where vital issues for the future of humanity are debated."
That statement shows a lot of naivety. This digital dream paints an overly rosy picture of unlimited freedoms on the Internet.
In recent years, Twitter has increasingly moderated the content of its own channel; attempts are made to intervene in the spread of disinformation and "hate speech". The banishment of former President Donald Trump from Twitter is the most egregious example of this.
That this restraint is accompanied by trial and error is clear from the dispute with Wilders last week. In one tweet he was negative about the Prophet Muhammad, after which Twitter suspended him. He returned last Tuesday after, in his own words, an apology from Twitter.
Musk's statement recalls the optimism of the beginning of this century. Presidential candidate Barack Obama managed to mobilize a large group of voters, and his victory in the 2008 election is often linked to his stellar digital campaign. Digital media seemed to be a boon to democracy.
There are more recent examples that show the positive sides of social networks and Twitter in particular. In 2017, for example, the #MeToo hashtag helped many victims report sexually abusive behavior.
Still, optimism largely dissipated after Trump's election, Brexit and the growth of misinformation. Negativism is reinforced by the role of social media during the coronavirus pandemic. Disinformation sharing played a significant role in whether or not the measures were followed and some citizens were caught in an alternative media trap.
The assault on the Capitol is also a prime example. While the exact role of misinformation in that assault is still being investigated, it appears that social media played a significant role in inciting the attackers. For example, the digital dream seems to have turned into a digital nightmare.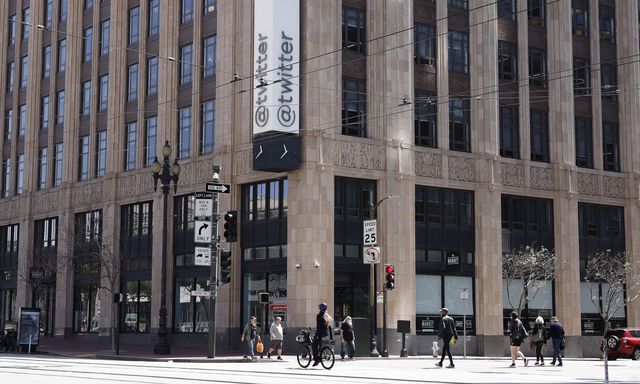 Also read this review: Elon Musk's town square is where the wildest voices are loudest

What is possible, what is not
For a growing group of citizens, online and social networks are the most important sources of information. Therefore, we should mainly talk about the limits of what is and, above all, what is not possible. Regulation is necessary in several ways. The European Union has understood this well. For some years now, legislation has been developed to protect citizens and their privacy online and to combat illegal content.
Social media platforms are a crucial point of attention in this regard. Last week, the EU agreed the Digital Services Law (a package of measures that will increase surveillance and protect Internet users).
This is a crucial step forward, although it will take until 2024 to enter into force. Furthermore, implementation and enforcement must be organized at the national level, which is not easy. European fines (up to 6 percent of turnover) are in any case gigantic.
Will other countries follow Europe? In the United States, where free speech is enshrined in the First Amendment to the Constitution, people are less likely to do so. Only when regulations are introduced in different countries can these governments implement successful regulation.
Should we now fear the Musk takeover? On the one hand, we should not overestimate the direct influence of Twitter on users, a relatively small platform compared to Facebook and Instagram.
On the other hand, Twitter plays an important and indirect role in public debate due to its wide use by politicians, opinion makers and journalists. By taking information from Twitter and using it, it spreads further.
So let's be careful what information we take, redistribute or use. Because we are all responsible for a safe digital city square, especially if Twitter itself omits this.
A version of this article also appeared in the newspaper on April 30, 2022