In recent years we have realized more than ever that having a good internet connection at home is essential. Sometimes it was difficult, especially with a lot of work from home. This was mainly due to a combination of many devices that we now have at home and that you had to do heavier actions with them. Whether streaming video content, making video calls, or downloading files. Therefore, it is important to invest in a good connection. If you have a big house and a big budget to spend, the latest Orbi set is a must. This is a Wifi 6E mesh system under the title of RBKE960.
The Orbi RBKE960 is a Wifi 6E system. In my test session, I grabbed the largest set. That is one that consists of two satellites plus a router. I have placed the first one in my office on the first floor, while the second one is in the attic. The satellites ensure that the Internet connection is forwarded, so you always have a stable and super fast connection. These are the points that caught my attention.
Netgear Orbi RBKE960 Wifi 6E Router Review
Easy to use
Like the other products Netgear has released, the Orbi RBKE960 is very easy to use. You do everything through the app on your smartphone. With that, you scan the QR code on the router, and then you have to complete a few steps to get everything working. You provide power to the satellites at the right time and in my case the connection is done automatically. All you have to do is put them in the right place. And enjoy.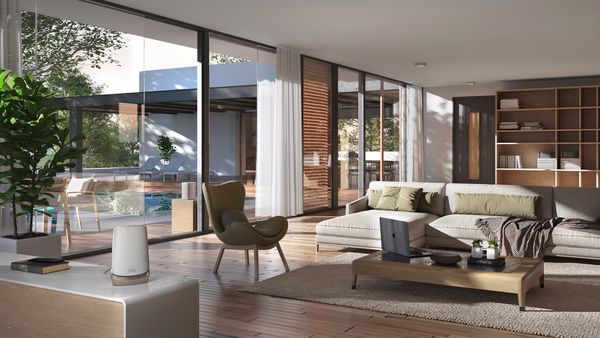 A good connection everywhere.
Because with this Netgear Orbi RBKE960 you simply have a brilliant connection anywhere in the house. And believe me, I've done a lot. I have worked with the internet through the electrical network or with repeaters. But with this device I really have for the first time that it works the way you want it to work. When I walk around the house with my smartphone, it automatically connects to the correct satellite without me having to do anything and it doesn't really matter where I work with my laptop. Everything is working like a charm now. Even when I am at home with several people and there is a lot of demand on the network.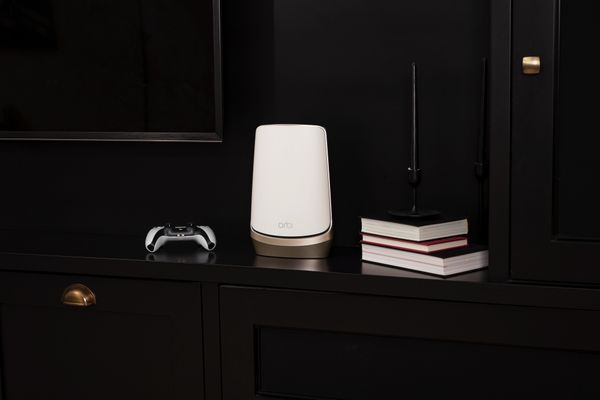 wonderfully fast
So the Netgear Orbi RBKE960 has a good connection and is very fast. This is largely due to technology. This is a quad band WiFi 6e mesh system. This includes the 6 GHz band for faster internet. Also, you have the standard 2.4 GHz band for your slightly older devices and two 5 GHz bands. One of these is a dedicated backhaul and ensures that the connection between the router and the satellites really works optimally. I have a little less speed up than down, but the difference is now minimal.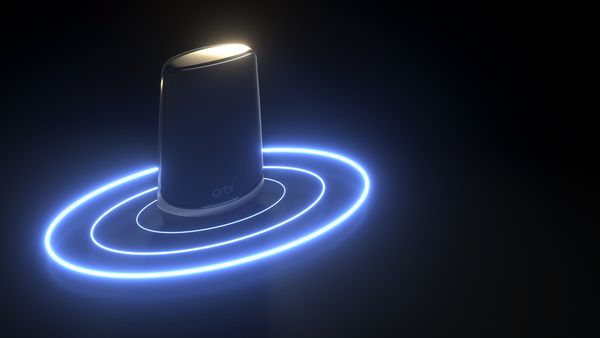 Wi-Fi 6E brings the future
The Netgear Orbi RBKE960 also uses Wifi 6E. That is to say an improved version of Wifi 6 and it is especially useful for the future. Coincidentally I was able to test the Motorola Edge Pro 30 and with it I got high speeds. But it is mainly something that will be useful for the future. Certain smart devices will be on the 6 GHz band and will have less interference with each other. This should ensure that your connection remains constant and high, even if you have multiple smart devices. That will be a big advantage compared to current techniques, where multiple devices still ensure that the connection is less than good. And that doesn't even have to be your own devices. Neighboring devices can also cause this delay.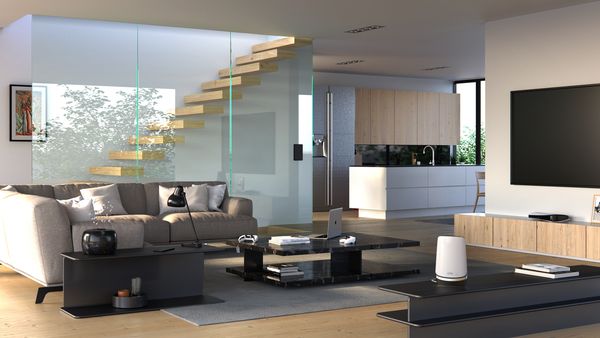 very expensive
There are many reasons to be excited about the Netgear Orbi RBKE960. If you have a big house, you have a lot of devices in there, and you just want a good internet connection everywhere, then this is your answer. But that comes with a price tag. The set as I tested it with two satellites will cost you 1699 euros. No matter how good it is, it really is a hefty investment and therefore certainly not for everyone.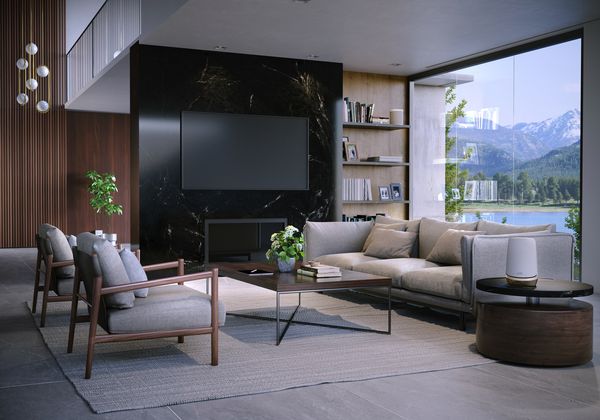 The Netgear Orbi RBKE960 is available now and can be ordered here, among other things. Do you want to read more about everything that has to do with Wifi 6? Then visit our overview page here.
Have you seen a bug? Send us an email. We are grateful to you.