The metaverse represents worlds that we can experience with virtual reality and crypto currencies play a role in the metaverse. But do we really have a life ahead of us with a headset on our nose and a crypto wallet on the other side with which we buy our virtual clothes and furniture?
The inevitable metaverse?
Wherever technology is talked about, someone has always dropped the term: 'metaverse'. "We are working on a new product that targets the metaverse," the announcement came from various tech companies, and shareholders are rubbing their hands. "How are you preparing for the metaverse?", a question that was asked out of the blue to a YouTube executive on a tech podcast I listened to recently.
As if the metaverse became some kind of inevitable crash in our lives. A change that many technology companies would do better to prepare for. In the case of the question to the CEO of YouTube, there was a polite answer, but then it could be deduced that the video platform has little regard for a virtual reality (VR) experience in the metaverse. The main thing is that at the moment there is relatively little to notice about those virtual worlds that will capture our attention and on top of that the hype of the metaverse subsides after a few months.
The buzzword loses traction
A good barometer to gauge interest in the metaverse is Google Trends. This is a tool with which you can know how often a specific word is searched on Google. It shows that interest in the metaverse peaked from late October through December, shortly after Facebook changed its name to Meta and announced that the company wants to focus on a metaverse future.
Many critics have been saying it for a long time, and the declining trends at Google make it even clearer: 'metaverse' is a buzzword that is losing value. Even if you look to the future, a world in which the coronavirus and strict rules of life play less of a role, the metaverse comes out as a loser. Why would everyone continue to seek contact through a virtual reality headset in a virtual bar when they can finally physically meet again?
Niche with growth potential
However, you shouldn't completely rule out the metaverse either. I see life in virtual worlds as a niche with growth potential. You can see that Oculus, maker of the Quest VR headset and part of Meta, is making big strides forward. Both the hardware and the applications and games for VR are getting better and better.
In addition, the coronavirus crisis has taught us that keeping in touch with friends, family or colleagues from a distance can be really valuable. And the metaverse aims to take those social contacts to a whole different level compared to video calls. Does she have a distant friend or is her daughter studying abroad for a year? Thanks to the metaverse, there is a way to feel that they are even closer to each other. They can play games together or just chat.
And with that, we still haven't had all the target groups for the metaverse. In virtual worlds like Decentraland or Sandbox, people already spend money on virtual land. On the other hand, the Animal Crossing: New Horizons game for the Nintendo Switch was a huge success. Animal Crossing is a game where you live a virtual life. The game sold more than 37 million copies, which is only slightly less than the hit game Mario Kart 8 Deluxe, Nintendolife knows. It mainly indicates that there is potential in virtual life, buying things and furnishing your own house, even if it is not for everyone.
The role of cryptocurrencies
In the metaverse, crypto will play an important role and there are several reasons for this. First of all, because Meta itself firmly believes in cryptocurrencies as a means of payment. In Meta's Novi payment service you buy cryptocurrencies with real money that you can use to pay. That sounds crazy, because when you think of cryptocurrencies, you immediately think of volatile prices, but in fact, Meta uses a so-called "stable currency" for payments. That is, a currency with a more constant value that tracks the price of the dollar. Novi works on blockchain technology and therefore transactions are done quickly and securely. Meta's virtual wallet will also play a role not only in Oculus headsets, but also in apps like WhatsApp and Facebook.
There is a second reason why cryptocurrencies will have an important place in the metaverse. You'll find virtual lands and artwork in the metaverse in the form of NFTs, among other things. These are all kinds of virtual creative works that are linked to a blockchain as a token. In this article, we will take a closer look at what exactly NFTs are, but NFTs are bought through crypto.
Crypto transcends the metaverse
With all this, you finally have an answer to the initial question of this article: "Will we soon be living in the metaverse where we pay with crypto?". No, most people will live their lives primarily in the real world, but the metaverse will find its way to a certain market niche. Sure, you'll be able to pay with crypto in virtual worlds, but crypto outweighs the potential of the metaverse.
Technological applications are being built with the Ethereum blockchain and cryptocurrency payment via stablecoins will also appear more and more in the real world. To temper heated opinions, that prediction is also separate from the discussion of whether or not spending money on Bitcoin and other cryptocurrencies is a smart investment.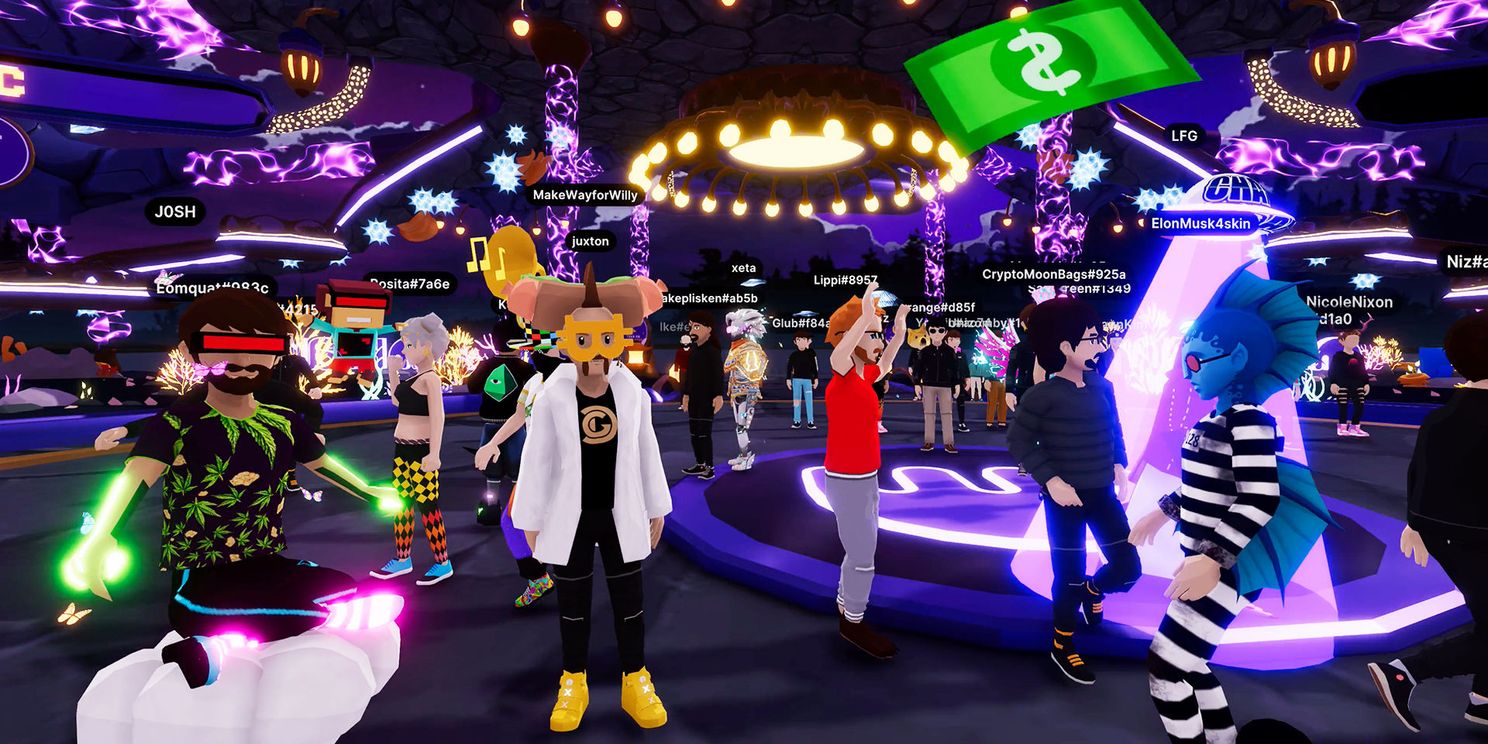 What do you think of the metaverse? Do you agree with the analysis that it will become a niche market? And what do you think of the role of cryptocurrencies as a means of payment? Let us know in the comments at the bottom of this article.
Got tips or ideas for crypto week?
Androidworld is the largest Android community in the Netherlands and Belgium. So we do this together! Do you have any questions about the topic we discussed during the theme week or do you have ideas or tips? Let us know in the comments below this article. We like! You can also email us at this email address or leave a message on Facebook, Instagram and Twitter† Also, you can ask us questions through this Telegram group or this Signal group. Would you rather send one of the editors a tip? Then you can!